Pedagog/Psycholog on-line
Warning: preg_match(): Compilation failed: invalid range in character class at offset 4 in /usr/home/technet01/domains/zsi.radom.pl/public_html/wp-content/plugins/lightbox-plus/classes/shd.class.php on line 1384 Warning: preg_match(): Compilation failed: invalid range in character class at offset 4 in /usr/home/technet01/domains/zsi.radom.pl/public_html/wp-content/plugins/lightbox-plus/classes/shd.class.php on line 1384 Warning: preg_match(): Compilation failed: invalid range in character class at offset 4 in /usr/home/technet01/domains/zsi.radom.pl/public_html/wp-content/plugins/lightbox-plus/classes/shd.class.php on line 1384 Warning: preg_match(): Compilation failed: invalid range in character class at offset 4 in /usr/home/technet01/domains/zsi.radom.pl/public_html/wp-content/plugins/lightbox-plus/classes/shd.class.php on line 1384 Warning: preg_match(): Compilation failed: invalid range in character class at offset 4 in /usr/home/technet01/domains/zsi.radom.pl/public_html/wp-content/plugins/lightbox-plus/classes/shd.class.php on line 1384 Warning: preg_match(): Compilation failed: invalid range in character class at offset 4 in /usr/home/technet01/domains/zsi.radom.pl/public_html/wp-content/plugins/lightbox-plus/classes/shd.class.php on line 1384 Warning: preg_match(): Compilation failed: invalid range in character class at offset 4 in /usr/home/technet01/domains/zsi.radom.pl/public_html/wp-content/plugins/lightbox-plus/classes/shd.class.php on line 1384 Warning: preg_match(): Compilation failed: invalid range in character class at offset 4 in /usr/home/technet01/domains/zsi.radom.pl/public_html/wp-content/plugins/lightbox-plus/classes/shd.class.php on line 1384 Warning: preg_match(): Compilation failed: invalid range in character class at offset 4 in /usr/home/technet01/domains/zsi.radom.pl/public_html/wp-content/plugins/lightbox-plus/classes/shd.class.php on line 1384 Warning: preg_match(): Compilation failed: invalid range in character class at offset 4 in /usr/home/technet01/domains/zsi.radom.pl/public_html/wp-content/plugins/lightbox-plus/classes/shd.class.php on line 1384 Warning: preg_match(): Compilation failed: invalid range in character class at offset 4 in /usr/home/technet01/domains/zsi.radom.pl/public_html/wp-content/plugins/lightbox-plus/classes/shd.class.php on line 1384 Warning: preg_match(): Compilation failed: invalid range in character class at offset 4 in /usr/home/technet01/domains/zsi.radom.pl/public_html/wp-content/plugins/lightbox-plus/classes/shd.class.php on line 1384 Warning: preg_match(): Compilation failed: invalid range in character class at offset 4 in /usr/home/technet01/domains/zsi.radom.pl/public_html/wp-content/plugins/lightbox-plus/classes/shd.class.php on line 1384 Warning: preg_match(): Compilation failed: invalid range in character class at offset 4 in /usr/home/technet01/domains/zsi.radom.pl/public_html/wp-content/plugins/lightbox-plus/classes/shd.class.php on line 1384 Warning: preg_match(): Compilation failed: invalid range in character class at offset 4 in /usr/home/technet01/domains/zsi.radom.pl/public_html/wp-content/plugins/lightbox-plus/classes/shd.class.php on line 1384 Warning: preg_match(): Compilation failed: invalid range in character class at offset 4 in /usr/home/technet01/domains/zsi.radom.pl/public_html/wp-content/plugins/lightbox-plus/classes/shd.class.php on line 1384 Warning: preg_match(): Compilation failed: invalid range in character class at offset 4 in /usr/home/technet01/domains/zsi.radom.pl/public_html/wp-content/plugins/lightbox-plus/classes/shd.class.php on line 1384 Warning: preg_match(): Compilation failed: invalid range in character class at offset 4 in /usr/home/technet01/domains/zsi.radom.pl/public_html/wp-content/plugins/lightbox-plus/classes/shd.class.php on line 1384 Warning: preg_match(): Compilation failed: invalid range in character class at offset 4 in /usr/home/technet01/domains/zsi.radom.pl/public_html/wp-content/plugins/lightbox-plus/classes/shd.class.php on line 1384 Warning: preg_match(): Compilation failed: invalid range in character class at offset 4 in /usr/home/technet01/domains/zsi.radom.pl/public_html/wp-content/plugins/lightbox-plus/classes/shd.class.php on line 1384 Warning: preg_match(): Compilation failed: invalid range in character class at offset 4 in /usr/home/technet01/domains/zsi.radom.pl/public_html/wp-content/plugins/lightbox-plus/classes/shd.class.php on line 1384 Warning: preg_match(): Compilation failed: invalid range in character class at offset 4 in /usr/home/technet01/domains/zsi.radom.pl/public_html/wp-content/plugins/lightbox-plus/classes/shd.class.php on line 1384 Warning: preg_match(): Compilation failed: invalid range in character class at offset 4 in /usr/home/technet01/domains/zsi.radom.pl/public_html/wp-content/plugins/lightbox-plus/classes/shd.class.php on line 1384 Warning: preg_match(): Compilation failed: invalid range in character class at offset 4 in /usr/home/technet01/domains/zsi.radom.pl/public_html/wp-content/plugins/lightbox-plus/classes/shd.class.php on line 1384 Warning: preg_match(): Compilation failed: invalid range in character class at offset 4 in /usr/home/technet01/domains/zsi.radom.pl/public_html/wp-content/plugins/lightbox-plus/classes/shd.class.php on line 1384 Warning: preg_match(): Compilation failed: invalid range in character class at offset 4 in /usr/home/technet01/domains/zsi.radom.pl/public_html/wp-content/plugins/lightbox-plus/classes/shd.class.php on line 1384 Warning: preg_match(): Compilation failed: invalid range in character class at offset 4 in /usr/home/technet01/domains/zsi.radom.pl/public_html/wp-content/plugins/lightbox-plus/classes/shd.class.php on line 1384 Warning: preg_match(): Compilation failed: invalid range in character class at offset 4 in /usr/home/technet01/domains/zsi.radom.pl/public_html/wp-content/plugins/lightbox-plus/classes/shd.class.php on line 1384 Warning: preg_match(): Compilation failed: invalid range in character class at offset 4 in /usr/home/technet01/domains/zsi.radom.pl/public_html/wp-content/plugins/lightbox-plus/classes/shd.class.php on line 1384 Warning: preg_match(): Compilation failed: invalid range in character class at offset 4 in /usr/home/technet01/domains/zsi.radom.pl/public_html/wp-content/plugins/lightbox-plus/classes/shd.class.php on line 1384 Warning: preg_match(): Compilation failed: invalid range in character class at offset 4 in /usr/home/technet01/domains/zsi.radom.pl/public_html/wp-content/plugins/lightbox-plus/classes/shd.class.php on line 1384 Warning: preg_match(): Compilation failed: invalid range in character class at offset 4 in /usr/home/technet01/domains/zsi.radom.pl/public_html/wp-content/plugins/lightbox-plus/classes/shd.class.php on line 1384 Warning: preg_match(): Compilation failed: invalid range in character class at offset 4 in /usr/home/technet01/domains/zsi.radom.pl/public_html/wp-content/plugins/lightbox-plus/classes/shd.class.php on line 1384 Warning: preg_match(): Compilation failed: invalid range in character class at offset 4 in /usr/home/technet01/domains/zsi.radom.pl/public_html/wp-content/plugins/lightbox-plus/classes/shd.class.php on line 1384 Warning: preg_match(): Compilation failed: invalid range in character class at offset 4 in /usr/home/technet01/domains/zsi.radom.pl/public_html/wp-content/plugins/lightbox-plus/classes/shd.class.php on line 1384 Warning: preg_match(): Compilation failed: invalid range in character class at offset 4 in /usr/home/technet01/domains/zsi.radom.pl/public_html/wp-content/plugins/lightbox-plus/classes/shd.class.php on line 1384 Warning: preg_match(): Compilation failed: invalid range in character class at offset 4 in /usr/home/technet01/domains/zsi.radom.pl/public_html/wp-content/plugins/lightbox-plus/classes/shd.class.php on line 1384 Warning: preg_match(): Compilation failed: invalid range in character class at offset 4 in /usr/home/technet01/domains/zsi.radom.pl/public_html/wp-content/plugins/lightbox-plus/classes/shd.class.php on line 1384 Warning: preg_match(): Compilation failed: invalid range in character class at offset 4 in /usr/home/technet01/domains/zsi.radom.pl/public_html/wp-content/plugins/lightbox-plus/classes/shd.class.php on line 1384 Warning: preg_match(): Compilation failed: invalid range in character class at offset 4 in /usr/home/technet01/domains/zsi.radom.pl/public_html/wp-content/plugins/lightbox-plus/classes/shd.class.php on line 1384 Warning: preg_match(): Compilation failed: invalid range in character class at offset 4 in /usr/home/technet01/domains/zsi.radom.pl/public_html/wp-content/plugins/lightbox-plus/classes/shd.class.php on line 1384 Warning: preg_match(): Compilation failed: invalid range in character class at offset 4 in /usr/home/technet01/domains/zsi.radom.pl/public_html/wp-content/plugins/lightbox-plus/classes/shd.class.php on line 1384 Warning: preg_match(): Compilation failed: invalid range in character class at offset 4 in /usr/home/technet01/domains/zsi.radom.pl/public_html/wp-content/plugins/lightbox-plus/classes/shd.class.php on line 1384 Warning: preg_match(): Compilation failed: invalid range in character class at offset 4 in /usr/home/technet01/domains/zsi.radom.pl/public_html/wp-content/plugins/lightbox-plus/classes/shd.class.php on line 1384 Warning: preg_match(): Compilation failed: invalid range in character class at offset 4 in /usr/home/technet01/domains/zsi.radom.pl/public_html/wp-content/plugins/lightbox-plus/classes/shd.class.php on line 1384 Warning: preg_match(): Compilation failed: invalid range in character class at offset 4 in /usr/home/technet01/domains/zsi.radom.pl/public_html/wp-content/plugins/lightbox-plus/classes/shd.class.php on line 1384 Warning: preg_match(): Compilation failed: invalid range in character class at offset 4 in /usr/home/technet01/domains/zsi.radom.pl/public_html/wp-content/plugins/lightbox-plus/classes/shd.class.php on line 1384 Warning: preg_match(): Compilation failed: invalid range in character class at offset 4 in /usr/home/technet01/domains/zsi.radom.pl/public_html/wp-content/plugins/lightbox-plus/classes/shd.class.php on line 1384 Warning: preg_match(): Compilation failed: invalid range in character class at offset 4 in /usr/home/technet01/domains/zsi.radom.pl/public_html/wp-content/plugins/lightbox-plus/classes/shd.class.php on line 1384 Warning: preg_match(): Compilation failed: invalid range in character class at offset 4 in /usr/home/technet01/domains/zsi.radom.pl/public_html/wp-content/plugins/lightbox-plus/classes/shd.class.php on line 1384 Warning: preg_match(): Compilation failed: invalid range in character class at offset 4 in /usr/home/technet01/domains/zsi.radom.pl/public_html/wp-content/plugins/lightbox-plus/classes/shd.class.php on line 1384 Warning: preg_match(): Compilation failed: invalid range in character class at offset 4 in /usr/home/technet01/domains/zsi.radom.pl/public_html/wp-content/plugins/lightbox-plus/classes/shd.class.php on line 1384 Warning: preg_match(): Compilation failed: invalid range in character class at offset 4 in /usr/home/technet01/domains/zsi.radom.pl/public_html/wp-content/plugins/lightbox-plus/classes/shd.class.php on line 1384 Warning: preg_match(): Compilation failed: invalid range in character class at offset 4 in /usr/home/technet01/domains/zsi.radom.pl/public_html/wp-content/plugins/lightbox-plus/classes/shd.class.php on line 1384 Warning: preg_match(): Compilation failed: invalid range in character class at offset 4 in /usr/home/technet01/domains/zsi.radom.pl/public_html/wp-content/plugins/lightbox-plus/classes/shd.class.php on line 1384 Warning: preg_match(): Compilation failed: invalid range in character class at offset 4 in /usr/home/technet01/domains/zsi.radom.pl/public_html/wp-content/plugins/lightbox-plus/classes/shd.class.php on line 1384 Warning: preg_match(): Compilation failed: invalid range in character class at offset 4 in /usr/home/technet01/domains/zsi.radom.pl/public_html/wp-content/plugins/lightbox-plus/classes/shd.class.php on line 1384 Warning: preg_match(): Compilation failed: invalid range in character class at offset 4 in /usr/home/technet01/domains/zsi.radom.pl/public_html/wp-content/plugins/lightbox-plus/classes/shd.class.php on line 1384 Warning: preg_match(): Compilation failed: invalid range in character class at offset 4 in /usr/home/technet01/domains/zsi.radom.pl/public_html/wp-content/plugins/lightbox-plus/classes/shd.class.php on line 1384 Warning: preg_match(): Compilation failed: invalid range in character class at offset 4 in /usr/home/technet01/domains/zsi.radom.pl/public_html/wp-content/plugins/lightbox-plus/classes/shd.class.php on line 1384 Warning: preg_match(): Compilation failed: invalid range in character class at offset 4 in /usr/home/technet01/domains/zsi.radom.pl/public_html/wp-content/plugins/lightbox-plus/classes/shd.class.php on line 1384 Warning: preg_match(): Compilation failed: invalid range in character class at offset 4 in /usr/home/technet01/domains/zsi.radom.pl/public_html/wp-content/plugins/lightbox-plus/classes/shd.class.php on line 1384 Warning: preg_match(): Compilation failed: invalid range in character class at offset 4 in /usr/home/technet01/domains/zsi.radom.pl/public_html/wp-content/plugins/lightbox-plus/classes/shd.class.php on line 1384 Warning: preg_match(): Compilation failed: invalid range in character class at offset 4 in /usr/home/technet01/domains/zsi.radom.pl/public_html/wp-content/plugins/lightbox-plus/classes/shd.class.php on line 1384 Warning: preg_match(): Compilation failed: invalid range in character class at offset 4 in /usr/home/technet01/domains/zsi.radom.pl/public_html/wp-content/plugins/lightbox-plus/classes/shd.class.php on line 1384 Warning: preg_match(): Compilation failed: invalid range in character class at offset 4 in /usr/home/technet01/domains/zsi.radom.pl/public_html/wp-content/plugins/lightbox-plus/classes/shd.class.php on line 1384 Warning: preg_match(): Compilation failed: invalid range in character class at offset 4 in /usr/home/technet01/domains/zsi.radom.pl/public_html/wp-content/plugins/lightbox-plus/classes/shd.class.php on line 1384 Warning: preg_match(): Compilation failed: invalid range in character class at offset 4 in /usr/home/technet01/domains/zsi.radom.pl/public_html/wp-content/plugins/lightbox-plus/classes/shd.class.php on line 1384 Warning: preg_match(): Compilation failed: invalid range in character class at offset 4 in /usr/home/technet01/domains/zsi.radom.pl/public_html/wp-content/plugins/lightbox-plus/classes/shd.class.php on line 1384 Warning: preg_match(): Compilation failed: invalid range in character class at offset 4 in /usr/home/technet01/domains/zsi.radom.pl/public_html/wp-content/plugins/lightbox-plus/classes/shd.class.php on line 1384 Warning: preg_match(): Compilation failed: invalid range in character class at offset 4 in /usr/home/technet01/domains/zsi.radom.pl/public_html/wp-content/plugins/lightbox-plus/classes/shd.class.php on line 1384 Warning: preg_match(): Compilation failed: invalid range in character class at offset 4 in /usr/home/technet01/domains/zsi.radom.pl/public_html/wp-content/plugins/lightbox-plus/classes/shd.class.php on line 1384 Warning: preg_match(): Compilation failed: invalid range in character class at offset 4 in /usr/home/technet01/domains/zsi.radom.pl/public_html/wp-content/plugins/lightbox-plus/classes/shd.class.php on line 1384 Warning: preg_match(): Compilation failed: invalid range in character class at offset 4 in /usr/home/technet01/domains/zsi.radom.pl/public_html/wp-content/plugins/lightbox-plus/classes/shd.class.php on line 1384 Warning: preg_match(): Compilation failed: invalid range in character class at offset 4 in /usr/home/technet01/domains/zsi.radom.pl/public_html/wp-content/plugins/lightbox-plus/classes/shd.class.php on line 1384 Warning: preg_match(): Compilation failed: invalid range in character class at offset 4 in /usr/home/technet01/domains/zsi.radom.pl/public_html/wp-content/plugins/lightbox-plus/classes/shd.class.php on line 1384 Warning: preg_match(): Compilation failed: invalid range in character class at offset 4 in /usr/home/technet01/domains/zsi.radom.pl/public_html/wp-content/plugins/lightbox-plus/classes/shd.class.php on line 1384 Warning: preg_match(): Compilation failed: invalid range in character class at offset 4 in /usr/home/technet01/domains/zsi.radom.pl/public_html/wp-content/plugins/lightbox-plus/classes/shd.class.php on line 1384 Warning: preg_match(): Compilation failed: invalid range in character class at offset 4 in /usr/home/technet01/domains/zsi.radom.pl/public_html/wp-content/plugins/lightbox-plus/classes/shd.class.php on line 1384 Warning: preg_match(): Compilation failed: invalid range in character class at offset 4 in /usr/home/technet01/domains/zsi.radom.pl/public_html/wp-content/plugins/lightbox-plus/classes/shd.class.php on line 1384 Warning: preg_match(): Compilation failed: invalid range in character class at offset 4 in /usr/home/technet01/domains/zsi.radom.pl/public_html/wp-content/plugins/lightbox-plus/classes/shd.class.php on line 1384 Warning: preg_match(): Compilation failed: invalid range in character class at offset 4 in /usr/home/technet01/domains/zsi.radom.pl/public_html/wp-content/plugins/lightbox-plus/classes/shd.class.php on line 1384 Warning: preg_match(): Compilation failed: invalid range in character class at offset 4 in /usr/home/technet01/domains/zsi.radom.pl/public_html/wp-content/plugins/lightbox-plus/classes/shd.class.php on line 1384 Warning: preg_match(): Compilation failed: invalid range in character class at offset 4 in /usr/home/technet01/domains/zsi.radom.pl/public_html/wp-content/plugins/lightbox-plus/classes/shd.class.php on line 1384 Warning: preg_match(): Compilation failed: invalid range in character class at offset 4 in /usr/home/technet01/domains/zsi.radom.pl/public_html/wp-content/plugins/lightbox-plus/classes/shd.class.php on line 1384 Warning: preg_match(): Compilation failed: invalid range in character class at offset 4 in /usr/home/technet01/domains/zsi.radom.pl/public_html/wp-content/plugins/lightbox-plus/classes/shd.class.php on line 1384 Warning: preg_match(): Compilation failed: invalid range in character class at offset 4 in /usr/home/technet01/domains/zsi.radom.pl/public_html/wp-content/plugins/lightbox-plus/classes/shd.class.php on line 1384 Warning: preg_match(): Compilation failed: invalid range in character class at offset 4 in /usr/home/technet01/domains/zsi.radom.pl/public_html/wp-content/plugins/lightbox-plus/classes/shd.class.php on line 1384 Warning: preg_match(): Compilation failed: invalid range in character class at offset 4 in /usr/home/technet01/domains/zsi.radom.pl/public_html/wp-content/plugins/lightbox-plus/classes/shd.class.php on line 1384 Warning: preg_match(): Compilation failed: invalid range in character class at offset 4 in /usr/home/technet01/domains/zsi.radom.pl/public_html/wp-content/plugins/lightbox-plus/classes/shd.class.php on line 1384 Warning: preg_match(): Compilation failed: invalid range in character class at offset 4 in /usr/home/technet01/domains/zsi.radom.pl/public_html/wp-content/plugins/lightbox-plus/classes/shd.class.php on line 1384 Warning: preg_match(): Compilation failed: invalid range in character class at offset 4 in /usr/home/technet01/domains/zsi.radom.pl/public_html/wp-content/plugins/lightbox-plus/classes/shd.class.php on line 1384 Warning: preg_match(): Compilation failed: invalid range in character class at offset 4 in /usr/home/technet01/domains/zsi.radom.pl/public_html/wp-content/plugins/lightbox-plus/classes/shd.class.php on line 1384 Warning: preg_match(): Compilation failed: invalid range in character class at offset 4 in /usr/home/technet01/domains/zsi.radom.pl/public_html/wp-content/plugins/lightbox-plus/classes/shd.class.php on line 1384 Warning: preg_match(): Compilation failed: invalid range in character class at offset 4 in /usr/home/technet01/domains/zsi.radom.pl/public_html/wp-content/plugins/lightbox-plus/classes/shd.class.php on line 1384 Warning: preg_match(): Compilation failed: invalid range in character class at offset 4 in /usr/home/technet01/domains/zsi.radom.pl/public_html/wp-content/plugins/lightbox-plus/classes/shd.class.php on line 1384 Warning: preg_match(): Compilation failed: invalid range in character class at offset 4 in /usr/home/technet01/domains/zsi.radom.pl/public_html/wp-content/plugins/lightbox-plus/classes/shd.class.php on line 1384 Warning: preg_match(): Compilation failed: invalid range in character class at offset 4 in /usr/home/technet01/domains/zsi.radom.pl/public_html/wp-content/plugins/lightbox-plus/classes/shd.class.php on line 1384 Warning: preg_match(): Compilation failed: invalid range in character class at offset 4 in /usr/home/technet01/domains/zsi.radom.pl/public_html/wp-content/plugins/lightbox-plus/classes/shd.class.php on line 1384 Warning: preg_match(): Compilation failed: invalid range in character class at offset 4 in /usr/home/technet01/domains/zsi.radom.pl/public_html/wp-content/plugins/lightbox-plus/classes/shd.class.php on line 1384 Warning: preg_match(): Compilation failed: invalid range in character class at offset 4 in /usr/home/technet01/domains/zsi.radom.pl/public_html/wp-content/plugins/lightbox-plus/classes/shd.class.php on line 1384 Warning: preg_match(): Compilation failed: invalid range in character class at offset 4 in /usr/home/technet01/domains/zsi.radom.pl/public_html/wp-content/plugins/lightbox-plus/classes/shd.class.php on line 1384 Warning: preg_match(): Compilation failed: invalid range in character class at offset 4 in /usr/home/technet01/domains/zsi.radom.pl/public_html/wp-content/plugins/lightbox-plus/classes/shd.class.php on line 1384 Warning: preg_match(): Compilation failed: invalid range in character class at offset 4 in /usr/home/technet01/domains/zsi.radom.pl/public_html/wp-content/plugins/lightbox-plus/classes/shd.class.php on line 1384 Warning: preg_match(): Compilation failed: invalid range in character class at offset 4 in /usr/home/technet01/domains/zsi.radom.pl/public_html/wp-content/plugins/lightbox-plus/classes/shd.class.php on line 1384 Warning: preg_match(): Compilation failed: invalid range in character class at offset 4 in /usr/home/technet01/domains/zsi.radom.pl/public_html/wp-content/plugins/lightbox-plus/classes/shd.class.php on line 1384 Warning: preg_match(): Compilation failed: invalid range in character class at offset 4 in /usr/home/technet01/domains/zsi.radom.pl/public_html/wp-content/plugins/lightbox-plus/classes/shd.class.php on line 1384 Warning: preg_match(): Compilation failed: invalid range in character class at offset 4 in /usr/home/technet01/domains/zsi.radom.pl/public_html/wp-content/plugins/lightbox-plus/classes/shd.class.php on line 1384 Warning: preg_match(): Compilation failed: invalid range in character class at offset 4 in /usr/home/technet01/domains/zsi.radom.pl/public_html/wp-content/plugins/lightbox-plus/classes/shd.class.php on line 1384 Warning: preg_match(): Compilation failed: invalid range in character class at offset 4 in /usr/home/technet01/domains/zsi.radom.pl/public_html/wp-content/plugins/lightbox-plus/classes/shd.class.php on line 1384 Warning: preg_match(): Compilation failed: invalid range in character class at offset 4 in /usr/home/technet01/domains/zsi.radom.pl/public_html/wp-content/plugins/lightbox-plus/classes/shd.class.php on line 1384 Warning: preg_match(): Compilation failed: invalid range in character class at offset 4 in /usr/home/technet01/domains/zsi.radom.pl/public_html/wp-content/plugins/lightbox-plus/classes/shd.class.php on line 1384 Warning: preg_match(): Compilation failed: invalid range in character class at offset 4 in /usr/home/technet01/domains/zsi.radom.pl/public_html/wp-content/plugins/lightbox-plus/classes/shd.class.php on line 1384 Warning: preg_match(): Compilation failed: invalid range in character class at offset 4 in /usr/home/technet01/domains/zsi.radom.pl/public_html/wp-content/plugins/lightbox-plus/classes/shd.class.php on line 1384 Warning: preg_match(): Compilation failed: invalid range in character class at offset 4 in /usr/home/technet01/domains/zsi.radom.pl/public_html/wp-content/plugins/lightbox-plus/classes/shd.class.php on line 1384 Warning: preg_match(): Compilation failed: invalid range in character class at offset 4 in /usr/home/technet01/domains/zsi.radom.pl/public_html/wp-content/plugins/lightbox-plus/classes/shd.class.php on line 1384 Warning: preg_match(): Compilation failed: invalid range in character class at offset 4 in /usr/home/technet01/domains/zsi.radom.pl/public_html/wp-content/plugins/lightbox-plus/classes/shd.class.php on line 1384 Warning: preg_match(): Compilation failed: invalid range in character class at offset 4 in /usr/home/technet01/domains/zsi.radom.pl/public_html/wp-content/plugins/lightbox-plus/classes/shd.class.php on line 1384 Warning: preg_match(): Compilation failed: invalid range in character class at offset 4 in /usr/home/technet01/domains/zsi.radom.pl/public_html/wp-content/plugins/lightbox-plus/classes/shd.class.php on line 1384 Warning: preg_match(): Compilation failed: invalid range in character class at offset 4 in /usr/home/technet01/domains/zsi.radom.pl/public_html/wp-content/plugins/lightbox-plus/classes/shd.class.php on line 1384 Warning: preg_match(): Compilation failed: invalid range in character class at offset 4 in /usr/home/technet01/domains/zsi.radom.pl/public_html/wp-content/plugins/lightbox-plus/classes/shd.class.php on line 1384 Warning: preg_match(): Compilation failed: invalid range in character class at offset 4 in /usr/home/technet01/domains/zsi.radom.pl/public_html/wp-content/plugins/lightbox-plus/classes/shd.class.php on line 1384 Warning: preg_match(): Compilation failed: invalid range in character class at offset 4 in /usr/home/technet01/domains/zsi.radom.pl/public_html/wp-content/plugins/lightbox-plus/classes/shd.class.php on line 1384 Warning: preg_match(): Compilation failed: invalid range in character class at offset 4 in /usr/home/technet01/domains/zsi.radom.pl/public_html/wp-content/plugins/lightbox-plus/classes/shd.class.php on line 1384 Warning: preg_match(): Compilation failed: invalid range in character class at offset 4 in /usr/home/technet01/domains/zsi.radom.pl/public_html/wp-content/plugins/lightbox-plus/classes/shd.class.php on line 1384 Warning: preg_match(): Compilation failed: invalid range in character class at offset 4 in /usr/home/technet01/domains/zsi.radom.pl/public_html/wp-content/plugins/lightbox-plus/classes/shd.class.php on line 1384 Warning: preg_match(): Compilation failed: invalid range in character class at offset 4 in /usr/home/technet01/domains/zsi.radom.pl/public_html/wp-content/plugins/lightbox-plus/classes/shd.class.php on line 1384 Warning: preg_match(): Compilation failed: invalid range in character class at offset 4 in /usr/home/technet01/domains/zsi.radom.pl/public_html/wp-content/plugins/lightbox-plus/classes/shd.class.php on line 1384 Warning: preg_match(): Compilation failed: invalid range in character class at offset 4 in /usr/home/technet01/domains/zsi.radom.pl/public_html/wp-content/plugins/lightbox-plus/classes/shd.class.php on line 1384 Warning: preg_match(): Compilation failed: invalid range in character class at offset 4 in /usr/home/technet01/domains/zsi.radom.pl/public_html/wp-content/plugins/lightbox-plus/classes/shd.class.php on line 1384 Warning: preg_match(): Compilation failed: invalid range in character class at offset 4 in /usr/home/technet01/domains/zsi.radom.pl/public_html/wp-content/plugins/lightbox-plus/classes/shd.class.php on line 1384 Warning: preg_match(): Compilation failed: invalid range in character class at offset 4 in /usr/home/technet01/domains/zsi.radom.pl/public_html/wp-content/plugins/lightbox-plus/classes/shd.class.php on line 1384 Warning: preg_match(): Compilation failed: invalid range in character class at offset 4 in /usr/home/technet01/domains/zsi.radom.pl/public_html/wp-content/plugins/lightbox-plus/classes/shd.class.php on line 1384 Warning: preg_match(): Compilation failed: invalid range in character class at offset 4 in /usr/home/technet01/domains/zsi.radom.pl/public_html/wp-content/plugins/lightbox-plus/classes/shd.class.php on line 1384 Warning: preg_match(): Compilation failed: invalid range in character class at offset 4 in /usr/home/technet01/domains/zsi.radom.pl/public_html/wp-content/plugins/lightbox-plus/classes/shd.class.php on line 1384 Warning: preg_match(): Compilation failed: invalid range in character class at offset 4 in /usr/home/technet01/domains/zsi.radom.pl/public_html/wp-content/plugins/lightbox-plus/classes/shd.class.php on line 1384 Warning: preg_match(): Compilation failed: invalid range in character class at offset 4 in /usr/home/technet01/domains/zsi.radom.pl/public_html/wp-content/plugins/lightbox-plus/classes/shd.class.php on line 1384 Warning: preg_match(): Compilation failed: invalid range in character class at offset 4 in /usr/home/technet01/domains/zsi.radom.pl/public_html/wp-content/plugins/lightbox-plus/classes/shd.class.php on line 1384 Warning: preg_match(): Compilation failed: invalid range in character class at offset 4 in /usr/home/technet01/domains/zsi.radom.pl/public_html/wp-content/plugins/lightbox-plus/classes/shd.class.php on line 1384 Warning: preg_match(): Compilation failed: invalid range in character class at offset 4 in /usr/home/technet01/domains/zsi.radom.pl/public_html/wp-content/plugins/lightbox-plus/classes/shd.class.php on line 1384 Warning: preg_match(): Compilation failed: invalid range in character class at offset 4 in /usr/home/technet01/domains/zsi.radom.pl/public_html/wp-content/plugins/lightbox-plus/classes/shd.class.php on line 1384 Warning: preg_match(): Compilation failed: invalid range in character class at offset 4 in /usr/home/technet01/domains/zsi.radom.pl/public_html/wp-content/plugins/lightbox-plus/classes/shd.class.php on line 1384 Warning: preg_match(): Compilation failed: invalid range in character class at offset 4 in /usr/home/technet01/domains/zsi.radom.pl/public_html/wp-content/plugins/lightbox-plus/classes/shd.class.php on line 1384 Warning: preg_match(): Compilation failed: invalid range in character class at offset 4 in /usr/home/technet01/domains/zsi.radom.pl/public_html/wp-content/plugins/lightbox-plus/classes/shd.class.php on line 1384 Warning: preg_match(): Compilation failed: invalid range in character class at offset 4 in /usr/home/technet01/domains/zsi.radom.pl/public_html/wp-content/plugins/lightbox-plus/classes/shd.class.php on line 1384 Warning: preg_match(): Compilation failed: invalid range in character class at offset 4 in /usr/home/technet01/domains/zsi.radom.pl/public_html/wp-content/plugins/lightbox-plus/classes/shd.class.php on line 1384 Warning: preg_match(): Compilation failed: invalid range in character class at offset 4 in /usr/home/technet01/domains/zsi.radom.pl/public_html/wp-content/plugins/lightbox-plus/classes/shd.class.php on line 1384 Warning: preg_match(): Compilation failed: invalid range in character class at offset 4 in /usr/home/technet01/domains/zsi.radom.pl/public_html/wp-content/plugins/lightbox-plus/classes/shd.class.php on line 1384 Warning: preg_match(): Compilation failed: invalid range in character class at offset 4 in /usr/home/technet01/domains/zsi.radom.pl/public_html/wp-content/plugins/lightbox-plus/classes/shd.class.php on line 1384 Warning: preg_match(): Compilation failed: invalid range in character class at offset 4 in /usr/home/technet01/domains/zsi.radom.pl/public_html/wp-content/plugins/lightbox-plus/classes/shd.class.php on line 1384 Warning: preg_match(): Compilation failed: invalid range in character class at offset 4 in /usr/home/technet01/domains/zsi.radom.pl/public_html/wp-content/plugins/lightbox-plus/classes/shd.class.php on line 1384 Warning: preg_match(): Compilation failed: invalid range in character class at offset 4 in /usr/home/technet01/domains/zsi.radom.pl/public_html/wp-content/plugins/lightbox-plus/classes/shd.class.php on line 1384 Warning: preg_match(): Compilation failed: invalid range in character class at offset 4 in /usr/home/technet01/domains/zsi.radom.pl/public_html/wp-content/plugins/lightbox-plus/classes/shd.class.php on line 1384 Warning: preg_match(): Compilation failed: invalid range in character class at offset 4 in /usr/home/technet01/domains/zsi.radom.pl/public_html/wp-content/plugins/lightbox-plus/classes/shd.class.php on line 1384 Warning: preg_match(): Compilation failed: invalid range in character class at offset 4 in /usr/home/technet01/domains/zsi.radom.pl/public_html/wp-content/plugins/lightbox-plus/classes/shd.class.php on line 1384 Warning: preg_match(): Compilation failed: invalid range in character class at offset 4 in /usr/home/technet01/domains/zsi.radom.pl/public_html/wp-content/plugins/lightbox-plus/classes/shd.class.php on line 1384 Warning: preg_match(): Compilation failed: invalid range in character class at offset 4 in /usr/home/technet01/domains/zsi.radom.pl/public_html/wp-content/plugins/lightbox-plus/classes/shd.class.php on line 1384 Warning: preg_match(): Compilation failed: invalid range in character class at offset 4 in /usr/home/technet01/domains/zsi.radom.pl/public_html/wp-content/plugins/lightbox-plus/classes/shd.class.php on line 1384 Warning: preg_match(): Compilation failed: invalid range in character class at offset 4 in /usr/home/technet01/domains/zsi.radom.pl/public_html/wp-content/plugins/lightbox-plus/classes/shd.class.php on line 1384 Warning: preg_match(): Compilation failed: invalid range in character class at offset 4 in /usr/home/technet01/domains/zsi.radom.pl/public_html/wp-content/plugins/lightbox-plus/classes/shd.class.php on line 1384 Warning: preg_match(): Compilation failed: invalid range in character class at offset 4 in /usr/home/technet01/domains/zsi.radom.pl/public_html/wp-content/plugins/lightbox-plus/classes/shd.class.php on line 1384 Warning: preg_match(): Compilation failed: invalid range in character class at offset 4 in /usr/home/technet01/domains/zsi.radom.pl/public_html/wp-content/plugins/lightbox-plus/classes/shd.class.php on line 1384 Warning: preg_match(): Compilation failed: invalid range in character class at offset 4 in /usr/home/technet01/domains/zsi.radom.pl/public_html/wp-content/plugins/lightbox-plus/classes/shd.class.php on line 1384 Warning: preg_match(): Compilation failed: invalid range in character class at offset 4 in /usr/home/technet01/domains/zsi.radom.pl/public_html/wp-content/plugins/lightbox-plus/classes/shd.class.php on line 1384 Warning: preg_match(): Compilation failed: invalid range in character class at offset 4 in /usr/home/technet01/domains/zsi.radom.pl/public_html/wp-content/plugins/lightbox-plus/classes/shd.class.php on line 1384 Warning: preg_match(): Compilation failed: invalid range in character class at offset 4 in /usr/home/technet01/domains/zsi.radom.pl/public_html/wp-content/plugins/lightbox-plus/classes/shd.class.php on line 1384 Warning: preg_match(): Compilation failed: invalid range in character class at offset 4 in /usr/home/technet01/domains/zsi.radom.pl/public_html/wp-content/plugins/lightbox-plus/classes/shd.class.php on line 1384 Warning: preg_match(): Compilation failed: invalid range in character class at offset 4 in /usr/home/technet01/domains/zsi.radom.pl/public_html/wp-content/plugins/lightbox-plus/classes/shd.class.php on line 1384 Warning: preg_match(): Compilation failed: invalid range in character class at offset 4 in /usr/home/technet01/domains/zsi.radom.pl/public_html/wp-content/plugins/lightbox-plus/classes/shd.class.php on line 1384 Warning: preg_match(): Compilation failed: invalid range in character class at offset 4 in /usr/home/technet01/domains/zsi.radom.pl/public_html/wp-content/plugins/lightbox-plus/classes/shd.class.php on line 1384 Warning: preg_match(): Compilation failed: invalid range in character class at offset 4 in /usr/home/technet01/domains/zsi.radom.pl/public_html/wp-content/plugins/lightbox-plus/classes/shd.class.php on line 1384 Warning: preg_match(): Compilation failed: invalid range in character class at offset 4 in /usr/home/technet01/domains/zsi.radom.pl/public_html/wp-content/plugins/lightbox-plus/classes/shd.class.php on line 1384 Warning: preg_match(): Compilation failed: invalid range in character class at offset 4 in /usr/home/technet01/domains/zsi.radom.pl/public_html/wp-content/plugins/lightbox-plus/classes/shd.class.php on line 1384 Warning: preg_match(): Compilation failed: invalid range in character class at offset 4 in /usr/home/technet01/domains/zsi.radom.pl/public_html/wp-content/plugins/lightbox-plus/classes/shd.class.php on line 1384 Warning: preg_match(): Compilation failed: invalid range in character class at offset 4 in /usr/home/technet01/domains/zsi.radom.pl/public_html/wp-content/plugins/lightbox-plus/classes/shd.class.php on line 1384 Warning: preg_match(): Compilation failed: invalid range in character class at offset 4 in /usr/home/technet01/domains/zsi.radom.pl/public_html/wp-content/plugins/lightbox-plus/classes/shd.class.php on line 1384 Warning: preg_match(): Compilation failed: invalid range in character class at offset 4 in /usr/home/technet01/domains/zsi.radom.pl/public_html/wp-content/plugins/lightbox-plus/classes/shd.class.php on line 1384 Warning: preg_match(): Compilation failed: invalid range in character class at offset 4 in /usr/home/technet01/domains/zsi.radom.pl/public_html/wp-content/plugins/lightbox-plus/classes/shd.class.php on line 1384 Warning: preg_match(): Compilation failed: invalid range in character class at offset 4 in /usr/home/technet01/domains/zsi.radom.pl/public_html/wp-content/plugins/lightbox-plus/classes/shd.class.php on line 1384 Warning: preg_match(): Compilation failed: invalid range in character class at offset 4 in /usr/home/technet01/domains/zsi.radom.pl/public_html/wp-content/plugins/lightbox-plus/classes/shd.class.php on line 1384 Warning: preg_match(): Compilation failed: invalid range in character class at offset 4 in /usr/home/technet01/domains/zsi.radom.pl/public_html/wp-content/plugins/lightbox-plus/classes/shd.class.php on line 1384 Warning: preg_match(): Compilation failed: invalid range in character class at offset 4 in /usr/home/technet01/domains/zsi.radom.pl/public_html/wp-content/plugins/lightbox-plus/classes/shd.class.php on line 1384 Warning: preg_match(): Compilation failed: invalid range in character class at offset 4 in /usr/home/technet01/domains/zsi.radom.pl/public_html/wp-content/plugins/lightbox-plus/classes/shd.class.php on line 1384 Warning: preg_match(): Compilation failed: invalid range in character class at offset 4 in /usr/home/technet01/domains/zsi.radom.pl/public_html/wp-content/plugins/lightbox-plus/classes/shd.class.php on line 1384 Warning: preg_match(): Compilation failed: invalid range in character class at offset 4 in /usr/home/technet01/domains/zsi.radom.pl/public_html/wp-content/plugins/lightbox-plus/classes/shd.class.php on line 1384 Warning: preg_match(): Compilation failed: invalid range in character class at offset 4 in /usr/home/technet01/domains/zsi.radom.pl/public_html/wp-content/plugins/lightbox-plus/classes/shd.class.php on line 1384 Warning: preg_match(): Compilation failed: invalid range in character class at offset 4 in /usr/home/technet01/domains/zsi.radom.pl/public_html/wp-content/plugins/lightbox-plus/classes/shd.class.php on line 1384 Warning: preg_match(): Compilation failed: invalid range in character class at offset 4 in /usr/home/technet01/domains/zsi.radom.pl/public_html/wp-content/plugins/lightbox-plus/classes/shd.class.php on line 1384 Warning: preg_match(): Compilation failed: invalid range in character class at offset 4 in /usr/home/technet01/domains/zsi.radom.pl/public_html/wp-content/plugins/lightbox-plus/classes/shd.class.php on line 1384 Warning: preg_match(): Compilation failed: invalid range in character class at offset 4 in /usr/home/technet01/domains/zsi.radom.pl/public_html/wp-content/plugins/lightbox-plus/classes/shd.class.php on line 1384 Warning: preg_match(): Compilation failed: invalid range in character class at offset 4 in /usr/home/technet01/domains/zsi.radom.pl/public_html/wp-content/plugins/lightbox-plus/classes/shd.class.php on line 1384 Warning: preg_match(): Compilation failed: invalid range in character class at offset 4 in /usr/home/technet01/domains/zsi.radom.pl/public_html/wp-content/plugins/lightbox-plus/classes/shd.class.php on line 1384 Warning: preg_match(): Compilation failed: invalid range in character class at offset 4 in /usr/home/technet01/domains/zsi.radom.pl/public_html/wp-content/plugins/lightbox-plus/classes/shd.class.php on line 1384 Warning: preg_match(): Compilation failed: invalid range in character class at offset 4 in /usr/home/technet01/domains/zsi.radom.pl/public_html/wp-content/plugins/lightbox-plus/classes/shd.class.php on line 1384 Warning: preg_match(): Compilation failed: invalid range in character class at offset 4 in /usr/home/technet01/domains/zsi.radom.pl/public_html/wp-content/plugins/lightbox-plus/classes/shd.class.php on line 1384 Warning: preg_match(): Compilation failed: invalid range in character class at offset 4 in /usr/home/technet01/domains/zsi.radom.pl/public_html/wp-content/plugins/lightbox-plus/classes/shd.class.php on line 1384 Warning: preg_match(): Compilation failed: invalid range in character class at offset 4 in /usr/home/technet01/domains/zsi.radom.pl/public_html/wp-content/plugins/lightbox-plus/classes/shd.class.php on line 1384 Warning: preg_match(): Compilation failed: invalid range in character class at offset 4 in /usr/home/technet01/domains/zsi.radom.pl/public_html/wp-content/plugins/lightbox-plus/classes/shd.class.php on line 1384 Warning: preg_match(): Compilation failed: invalid range in character class at offset 4 in /usr/home/technet01/domains/zsi.radom.pl/public_html/wp-content/plugins/lightbox-plus/classes/shd.class.php on line 1384 Warning: preg_match(): Compilation failed: invalid range in character class at offset 4 in /usr/home/technet01/domains/zsi.radom.pl/public_html/wp-content/plugins/lightbox-plus/classes/shd.class.php on line 1384 Warning: preg_match(): Compilation failed: invalid range in character class at offset 4 in /usr/home/technet01/domains/zsi.radom.pl/public_html/wp-content/plugins/lightbox-plus/classes/shd.class.php on line 1384 Warning: preg_match(): Compilation failed: invalid range in character class at offset 4 in /usr/home/technet01/domains/zsi.radom.pl/public_html/wp-content/plugins/lightbox-plus/classes/shd.class.php on line 1384 Warning: preg_match(): Compilation failed: invalid range in character class at offset 4 in /usr/home/technet01/domains/zsi.radom.pl/public_html/wp-content/plugins/lightbox-plus/classes/shd.class.php on line 1384 Warning: preg_match(): Compilation failed: invalid range in character class at offset 4 in /usr/home/technet01/domains/zsi.radom.pl/public_html/wp-content/plugins/lightbox-plus/classes/shd.class.php on line 1384 Warning: preg_match(): Compilation failed: invalid range in character class at offset 4 in /usr/home/technet01/domains/zsi.radom.pl/public_html/wp-content/plugins/lightbox-plus/classes/shd.class.php on line 1384 Warning: preg_match(): Compilation failed: invalid range in character class at offset 4 in /usr/home/technet01/domains/zsi.radom.pl/public_html/wp-content/plugins/lightbox-plus/classes/shd.class.php on line 1384 Warning: preg_match(): Compilation failed: invalid range in character class at offset 4 in /usr/home/technet01/domains/zsi.radom.pl/public_html/wp-content/plugins/lightbox-plus/classes/shd.class.php on line 1384 Warning: preg_match(): Compilation failed: invalid range in character class at offset 4 in /usr/home/technet01/domains/zsi.radom.pl/public_html/wp-content/plugins/lightbox-plus/classes/shd.class.php on line 1384 Warning: preg_match(): Compilation failed: invalid range in character class at offset 4 in /usr/home/technet01/domains/zsi.radom.pl/public_html/wp-content/plugins/lightbox-plus/classes/shd.class.php on line 1384 Warning: preg_match(): Compilation failed: invalid range in character class at offset 4 in /usr/home/technet01/domains/zsi.radom.pl/public_html/wp-content/plugins/lightbox-plus/classes/shd.class.php on line 1384 Warning: preg_match(): Compilation failed: invalid range in character class at offset 4 in /usr/home/technet01/domains/zsi.radom.pl/public_html/wp-content/plugins/lightbox-plus/classes/shd.class.php on line 1384 Warning: preg_match(): Compilation failed: invalid range in character class at offset 4 in /usr/home/technet01/domains/zsi.radom.pl/public_html/wp-content/plugins/lightbox-plus/classes/shd.class.php on line 1384 Warning: preg_match(): Compilation failed: invalid range in character class at offset 4 in /usr/home/technet01/domains/zsi.radom.pl/public_html/wp-content/plugins/lightbox-plus/classes/shd.class.php on line 1384 Warning: preg_match(): Compilation failed: invalid range in character class at offset 4 in /usr/home/technet01/domains/zsi.radom.pl/public_html/wp-content/plugins/lightbox-plus/classes/shd.class.php on line 1384 Warning: preg_match(): Compilation failed: invalid range in character class at offset 4 in /usr/home/technet01/domains/zsi.radom.pl/public_html/wp-content/plugins/lightbox-plus/classes/shd.class.php on line 1384 Warning: preg_match(): Compilation failed: invalid range in character class at offset 4 in /usr/home/technet01/domains/zsi.radom.pl/public_html/wp-content/plugins/lightbox-plus/classes/shd.class.php on line 1384 Warning: preg_match(): Compilation failed: invalid range in character class at offset 4 in /usr/home/technet01/domains/zsi.radom.pl/public_html/wp-content/plugins/lightbox-plus/classes/shd.class.php on line 1384 Warning: preg_match(): Compilation failed: invalid range in character class at offset 4 in /usr/home/technet01/domains/zsi.radom.pl/public_html/wp-content/plugins/lightbox-plus/classes/shd.class.php on line 1384 Warning: preg_match(): Compilation failed: invalid range in character class at offset 4 in /usr/home/technet01/domains/zsi.radom.pl/public_html/wp-content/plugins/lightbox-plus/classes/shd.class.php on line 1384 Warning: preg_match(): Compilation failed: invalid range in character class at offset 4 in /usr/home/technet01/domains/zsi.radom.pl/public_html/wp-content/plugins/lightbox-plus/classes/shd.class.php on line 1384 Warning: preg_match(): Compilation failed: invalid range in character class at offset 4 in /usr/home/technet01/domains/zsi.radom.pl/public_html/wp-content/plugins/lightbox-plus/classes/shd.class.php on line 1384 Warning: preg_match(): Compilation failed: invalid range in character class at offset 4 in /usr/home/technet01/domains/zsi.radom.pl/public_html/wp-content/plugins/lightbox-plus/classes/shd.class.php on line 1384 Warning: preg_match(): Compilation failed: invalid range in character class at offset 4 in /usr/home/technet01/domains/zsi.radom.pl/public_html/wp-content/plugins/lightbox-plus/classes/shd.class.php on line 1384 Warning: preg_match(): Compilation failed: invalid range in character class at offset 4 in /usr/home/technet01/domains/zsi.radom.pl/public_html/wp-content/plugins/lightbox-plus/classes/shd.class.php on line 1384 Warning: preg_match(): Compilation failed: invalid range in character class at offset 4 in /usr/home/technet01/domains/zsi.radom.pl/public_html/wp-content/plugins/lightbox-plus/classes/shd.class.php on line 1384 Warning: preg_match(): Compilation failed: invalid range in character class at offset 4 in /usr/home/technet01/domains/zsi.radom.pl/public_html/wp-content/plugins/lightbox-plus/classes/shd.class.php on line 1384 Warning: preg_match(): Compilation failed: invalid range in character class at offset 4 in /usr/home/technet01/domains/zsi.radom.pl/public_html/wp-content/plugins/lightbox-plus/classes/shd.class.php on line 1384 Warning: preg_match(): Compilation failed: invalid range in character class at offset 4 in /usr/home/technet01/domains/zsi.radom.pl/public_html/wp-content/plugins/lightbox-plus/classes/shd.class.php on line 1384 Warning: preg_match(): Compilation failed: invalid range in character class at offset 4 in /usr/home/technet01/domains/zsi.radom.pl/public_html/wp-content/plugins/lightbox-plus/classes/shd.class.php on line 1384 Warning: preg_match(): Compilation failed: invalid range in character class at offset 4 in /usr/home/technet01/domains/zsi.radom.pl/public_html/wp-content/plugins/lightbox-plus/classes/shd.class.php on line 1384 Warning: preg_match(): Compilation failed: invalid range in character class at offset 4 in /usr/home/technet01/domains/zsi.radom.pl/public_html/wp-content/plugins/lightbox-plus/classes/shd.class.php on line 1384 Warning: preg_match(): Compilation failed: invalid range in character class at offset 4 in /usr/home/technet01/domains/zsi.radom.pl/public_html/wp-content/plugins/lightbox-plus/classes/shd.class.php on line 1384 Warning: preg_match(): Compilation failed: invalid range in character class at offset 4 in /usr/home/technet01/domains/zsi.radom.pl/public_html/wp-content/plugins/lightbox-plus/classes/shd.class.php on line 1384 Warning: preg_match(): Compilation failed: invalid range in character class at offset 4 in /usr/home/technet01/domains/zsi.radom.pl/public_html/wp-content/plugins/lightbox-plus/classes/shd.class.php on line 1384 Warning: preg_match(): Compilation failed: invalid range in character class at offset 4 in /usr/home/technet01/domains/zsi.radom.pl/public_html/wp-content/plugins/lightbox-plus/classes/shd.class.php on line 1384 Warning: preg_match(): Compilation failed: invalid range in character class at offset 4 in /usr/home/technet01/domains/zsi.radom.pl/public_html/wp-content/plugins/lightbox-plus/classes/shd.class.php on line 1384 Warning: preg_match(): Compilation failed: invalid range in character class at offset 4 in /usr/home/technet01/domains/zsi.radom.pl/public_html/wp-content/plugins/lightbox-plus/classes/shd.class.php on line 1384 Warning: preg_match(): Compilation failed: invalid range in character class at offset 4 in /usr/home/technet01/domains/zsi.radom.pl/public_html/wp-content/plugins/lightbox-plus/classes/shd.class.php on line 1384 Warning: preg_match(): Compilation failed: invalid range in character class at offset 4 in /usr/home/technet01/domains/zsi.radom.pl/public_html/wp-content/plugins/lightbox-plus/classes/shd.class.php on line 1384 Warning: preg_match(): Compilation failed: invalid range in character class at offset 4 in /usr/home/technet01/domains/zsi.radom.pl/public_html/wp-content/plugins/lightbox-plus/classes/shd.class.php on line 1384 Warning: preg_match(): Compilation failed: invalid range in character class at offset 4 in /usr/home/technet01/domains/zsi.radom.pl/public_html/wp-content/plugins/lightbox-plus/classes/shd.class.php on line 1384 Warning: preg_match(): Compilation failed: invalid range in character class at offset 4 in /usr/home/technet01/domains/zsi.radom.pl/public_html/wp-content/plugins/lightbox-plus/classes/shd.class.php on line 1384 Warning: preg_match(): Compilation failed: invalid range in character class at offset 4 in /usr/home/technet01/domains/zsi.radom.pl/public_html/wp-content/plugins/lightbox-plus/classes/shd.class.php on line 1384 Warning: preg_match(): Compilation failed: invalid range in character class at offset 4 in /usr/home/technet01/domains/zsi.radom.pl/public_html/wp-content/plugins/lightbox-plus/classes/shd.class.php on line 1384 Warning: preg_match(): Compilation failed: invalid range in character class at offset 4 in /usr/home/technet01/domains/zsi.radom.pl/public_html/wp-content/plugins/lightbox-plus/classes/shd.class.php on line 1384 Warning: preg_match(): Compilation failed: invalid range in character class at offset 4 in /usr/home/technet01/domains/zsi.radom.pl/public_html/wp-content/plugins/lightbox-plus/classes/shd.class.php on line 1384 Warning: preg_match(): Compilation failed: invalid range in character class at offset 4 in /usr/home/technet01/domains/zsi.radom.pl/public_html/wp-content/plugins/lightbox-plus/classes/shd.class.php on line 1384 Warning: preg_match(): Compilation failed: invalid range in character class at offset 4 in /usr/home/technet01/domains/zsi.radom.pl/public_html/wp-content/plugins/lightbox-plus/classes/shd.class.php on line 1384 Warning: preg_match(): Compilation failed: invalid range in character class at offset 4 in /usr/home/technet01/domains/zsi.radom.pl/public_html/wp-content/plugins/lightbox-plus/classes/shd.class.php on line 1384 Warning: preg_match(): Compilation failed: invalid range in character class at offset 4 in /usr/home/technet01/domains/zsi.radom.pl/public_html/wp-content/plugins/lightbox-plus/classes/shd.class.php on line 1384 Warning: preg_match(): Compilation failed: invalid range in character class at offset 4 in /usr/home/technet01/domains/zsi.radom.pl/public_html/wp-content/plugins/lightbox-plus/classes/shd.class.php on line 1384 Warning: preg_match(): Compilation failed: invalid range in character class at offset 4 in /usr/home/technet01/domains/zsi.radom.pl/public_html/wp-content/plugins/lightbox-plus/classes/shd.class.php on line 1384 Warning: preg_match(): Compilation failed: invalid range in character class at offset 4 in /usr/home/technet01/domains/zsi.radom.pl/public_html/wp-content/plugins/lightbox-plus/classes/shd.class.php on line 1384 Warning: preg_match(): Compilation failed: invalid range in character class at offset 4 in /usr/home/technet01/domains/zsi.radom.pl/public_html/wp-content/plugins/lightbox-plus/classes/shd.class.php on line 1384 Warning: preg_match(): Compilation failed: invalid range in character class at offset 4 in /usr/home/technet01/domains/zsi.radom.pl/public_html/wp-content/plugins/lightbox-plus/classes/shd.class.php on line 1384 Warning: preg_match(): Compilation failed: invalid range in character class at offset 4 in /usr/home/technet01/domains/zsi.radom.pl/public_html/wp-content/plugins/lightbox-plus/classes/shd.class.php on line 1384 Warning: preg_match(): Compilation failed: invalid range in character class at offset 4 in /usr/home/technet01/domains/zsi.radom.pl/public_html/wp-content/plugins/lightbox-plus/classes/shd.class.php on line 1384 Warning: preg_match(): Compilation failed: invalid range in character class at offset 4 in /usr/home/technet01/domains/zsi.radom.pl/public_html/wp-content/plugins/lightbox-plus/classes/shd.class.php on line 1384 Warning: preg_match(): Compilation failed: invalid range in character class at offset 4 in /usr/home/technet01/domains/zsi.radom.pl/public_html/wp-content/plugins/lightbox-plus/classes/shd.class.php on line 1384 Warning: preg_match(): Compilation failed: invalid range in character class at offset 4 in /usr/home/technet01/domains/zsi.radom.pl/public_html/wp-content/plugins/lightbox-plus/classes/shd.class.php on line 1384 Warning: preg_match(): Compilation failed: invalid range in character class at offset 4 in /usr/home/technet01/domains/zsi.radom.pl/public_html/wp-content/plugins/lightbox-plus/classes/shd.class.php on line 1384 Warning: preg_match(): Compilation failed: invalid range in character class at offset 4 in /usr/home/technet01/domains/zsi.radom.pl/public_html/wp-content/plugins/lightbox-plus/classes/shd.class.php on line 1384 Warning: preg_match(): Compilation failed: invalid range in character class at offset 4 in /usr/home/technet01/domains/zsi.radom.pl/public_html/wp-content/plugins/lightbox-plus/classes/shd.class.php on line 1384 Warning: preg_match(): Compilation failed: invalid range in character class at offset 4 in /usr/home/technet01/domains/zsi.radom.pl/public_html/wp-content/plugins/lightbox-plus/classes/shd.class.php on line 1384 Warning: preg_match(): Compilation failed: invalid range in character class at offset 4 in /usr/home/technet01/domains/zsi.radom.pl/public_html/wp-content/plugins/lightbox-plus/classes/shd.class.php on line 1384 Warning: preg_match(): Compilation failed: invalid range in character class at offset 4 in /usr/home/technet01/domains/zsi.radom.pl/public_html/wp-content/plugins/lightbox-plus/classes/shd.class.php on line 1384 Warning: preg_match(): Compilation failed: invalid range in character class at offset 4 in /usr/home/technet01/domains/zsi.radom.pl/public_html/wp-content/plugins/lightbox-plus/classes/shd.class.php on line 1384 Warning: preg_match(): Compilation failed: invalid range in character class at offset 4 in /usr/home/technet01/domains/zsi.radom.pl/public_html/wp-content/plugins/lightbox-plus/classes/shd.class.php on line 1384 Warning: preg_match(): Compilation failed: invalid range in character class at offset 4 in /usr/home/technet01/domains/zsi.radom.pl/public_html/wp-content/plugins/lightbox-plus/classes/shd.class.php on line 1384 Warning: preg_match(): Compilation failed: invalid range in character class at offset 4 in /usr/home/technet01/domains/zsi.radom.pl/public_html/wp-content/plugins/lightbox-plus/classes/shd.class.php on line 1384 Warning: preg_match(): Compilation failed: invalid range in character class at offset 4 in /usr/home/technet01/domains/zsi.radom.pl/public_html/wp-content/plugins/lightbox-plus/classes/shd.class.php on line 1384 Warning: preg_match(): Compilation failed: invalid range in character class at offset 4 in /usr/home/technet01/domains/zsi.radom.pl/public_html/wp-content/plugins/lightbox-plus/classes/shd.class.php on line 1384 Warning: preg_match(): Compilation failed: invalid range in character class at offset 4 in /usr/home/technet01/domains/zsi.radom.pl/public_html/wp-content/plugins/lightbox-plus/classes/shd.class.php on line 1384 Warning: preg_match(): Compilation failed: invalid range in character class at offset 4 in /usr/home/technet01/domains/zsi.radom.pl/public_html/wp-content/plugins/lightbox-plus/classes/shd.class.php on line 1384 Warning: preg_match(): Compilation failed: invalid range in character class at offset 4 in /usr/home/technet01/domains/zsi.radom.pl/public_html/wp-content/plugins/lightbox-plus/classes/shd.class.php on line 1384 Warning: preg_match(): Compilation failed: invalid range in character class at offset 4 in /usr/home/technet01/domains/zsi.radom.pl/public_html/wp-content/plugins/lightbox-plus/classes/shd.class.php on line 1384 Warning: preg_match(): Compilation failed: invalid range in character class at offset 4 in /usr/home/technet01/domains/zsi.radom.pl/public_html/wp-content/plugins/lightbox-plus/classes/shd.class.php on line 1384 Warning: preg_match(): Compilation failed: invalid range in character class at offset 4 in /usr/home/technet01/domains/zsi.radom.pl/public_html/wp-content/plugins/lightbox-plus/classes/shd.class.php on line 1384 Warning: preg_match(): Compilation failed: invalid range in character class at offset 4 in /usr/home/technet01/domains/zsi.radom.pl/public_html/wp-content/plugins/lightbox-plus/classes/shd.class.php on line 1384 Warning: preg_match(): Compilation failed: invalid range in character class at offset 4 in /usr/home/technet01/domains/zsi.radom.pl/public_html/wp-content/plugins/lightbox-plus/classes/shd.class.php on line 1384 Warning: preg_match(): Compilation failed: invalid range in character class at offset 4 in /usr/home/technet01/domains/zsi.radom.pl/public_html/wp-content/plugins/lightbox-plus/classes/shd.class.php on line 1384 Warning: preg_match(): Compilation failed: invalid range in character class at offset 4 in /usr/home/technet01/domains/zsi.radom.pl/public_html/wp-content/plugins/lightbox-plus/classes/shd.class.php on line 1384 Warning: preg_match(): Compilation failed: invalid range in character class at offset 4 in /usr/home/technet01/domains/zsi.radom.pl/public_html/wp-content/plugins/lightbox-plus/classes/shd.class.php on line 1384 Warning: preg_match(): Compilation failed: invalid range in character class at offset 4 in /usr/home/technet01/domains/zsi.radom.pl/public_html/wp-content/plugins/lightbox-plus/classes/shd.class.php on line 1384 Warning: preg_match(): Compilation failed: invalid range in character class at offset 4 in /usr/home/technet01/domains/zsi.radom.pl/public_html/wp-content/plugins/lightbox-plus/classes/shd.class.php on line 1384 Warning: preg_match(): Compilation failed: invalid range in character class at offset 4 in /usr/home/technet01/domains/zsi.radom.pl/public_html/wp-content/plugins/lightbox-plus/classes/shd.class.php on line 1384 Warning: preg_match(): Compilation failed: invalid range in character class at offset 4 in /usr/home/technet01/domains/zsi.radom.pl/public_html/wp-content/plugins/lightbox-plus/classes/shd.class.php on line 1384 Warning: preg_match(): Compilation failed: invalid range in character class at offset 4 in /usr/home/technet01/domains/zsi.radom.pl/public_html/wp-content/plugins/lightbox-plus/classes/shd.class.php on line 1384 Warning: preg_match(): Compilation failed: invalid range in character class at offset 4 in /usr/home/technet01/domains/zsi.radom.pl/public_html/wp-content/plugins/lightbox-plus/classes/shd.class.php on line 1384 Warning: preg_match(): Compilation failed: invalid range in character class at offset 4 in /usr/home/technet01/domains/zsi.radom.pl/public_html/wp-content/plugins/lightbox-plus/classes/shd.class.php on line 1384 Warning: preg_match(): Compilation failed: invalid range in character class at offset 4 in /usr/home/technet01/domains/zsi.radom.pl/public_html/wp-content/plugins/lightbox-plus/classes/shd.class.php on line 1384 Warning: preg_match(): Compilation failed: invalid range in character class at offset 4 in /usr/home/technet01/domains/zsi.radom.pl/public_html/wp-content/plugins/lightbox-plus/classes/shd.class.php on line 1384 Warning: preg_match(): Compilation failed: invalid range in character class at offset 4 in /usr/home/technet01/domains/zsi.radom.pl/public_html/wp-content/plugins/lightbox-plus/classes/shd.class.php on line 1384 Warning: preg_match(): Compilation failed: invalid range in character class at offset 4 in /usr/home/technet01/domains/zsi.radom.pl/public_html/wp-content/plugins/lightbox-plus/classes/shd.class.php on line 1384 Warning: preg_match(): Compilation failed: invalid range in character class at offset 4 in /usr/home/technet01/domains/zsi.radom.pl/public_html/wp-content/plugins/lightbox-plus/classes/shd.class.php on line 1384 Warning: preg_match(): Compilation failed: invalid range in character class at offset 4 in /usr/home/technet01/domains/zsi.radom.pl/public_html/wp-content/plugins/lightbox-plus/classes/shd.class.php on line 1384 Warning: preg_match(): Compilation failed: invalid range in character class at offset 4 in /usr/home/technet01/domains/zsi.radom.pl/public_html/wp-content/plugins/lightbox-plus/classes/shd.class.php on line 1384 Warning: preg_match(): Compilation failed: invalid range in character class at offset 4 in /usr/home/technet01/domains/zsi.radom.pl/public_html/wp-content/plugins/lightbox-plus/classes/shd.class.php on line 1384 Warning: preg_match(): Compilation failed: invalid range in character class at offset 4 in /usr/home/technet01/domains/zsi.radom.pl/public_html/wp-content/plugins/lightbox-plus/classes/shd.class.php on line 1384 Warning: preg_match(): Compilation failed: invalid range in character class at offset 4 in /usr/home/technet01/domains/zsi.radom.pl/public_html/wp-content/plugins/lightbox-plus/classes/shd.class.php on line 1384 Warning: preg_match(): Compilation failed: invalid range in character class at offset 4 in /usr/home/technet01/domains/zsi.radom.pl/public_html/wp-content/plugins/lightbox-plus/classes/shd.class.php on line 1384 Warning: preg_match(): Compilation failed: invalid range in character class at offset 4 in /usr/home/technet01/domains/zsi.radom.pl/public_html/wp-content/plugins/lightbox-plus/classes/shd.class.php on line 1384 Warning: preg_match(): Compilation failed: invalid range in character class at offset 4 in /usr/home/technet01/domains/zsi.radom.pl/public_html/wp-content/plugins/lightbox-plus/classes/shd.class.php on line 1384 Warning: preg_match(): Compilation failed: invalid range in character class at offset 4 in /usr/home/technet01/domains/zsi.radom.pl/public_html/wp-content/plugins/lightbox-plus/classes/shd.class.php on line 1384 Warning: preg_match(): Compilation failed: invalid range in character class at offset 4 in /usr/home/technet01/domains/zsi.radom.pl/public_html/wp-content/plugins/lightbox-plus/classes/shd.class.php on line 1384 Warning: preg_match(): Compilation failed: invalid range in character class at offset 4 in /usr/home/technet01/domains/zsi.radom.pl/public_html/wp-content/plugins/lightbox-plus/classes/shd.class.php on line 1384 Warning: preg_match(): Compilation failed: invalid range in character class at offset 4 in /usr/home/technet01/domains/zsi.radom.pl/public_html/wp-content/plugins/lightbox-plus/classes/shd.class.php on line 1384 Warning: preg_match(): Compilation failed: invalid range in character class at offset 4 in /usr/home/technet01/domains/zsi.radom.pl/public_html/wp-content/plugins/lightbox-plus/classes/shd.class.php on line 1384 Warning: preg_match(): Compilation failed: invalid range in character class at offset 4 in /usr/home/technet01/domains/zsi.radom.pl/public_html/wp-content/plugins/lightbox-plus/classes/shd.class.php on line 1384 Warning: preg_match(): Compilation failed: invalid range in character class at offset 4 in /usr/home/technet01/domains/zsi.radom.pl/public_html/wp-content/plugins/lightbox-plus/classes/shd.class.php on line 1384 Warning: preg_match(): Compilation failed: invalid range in character class at offset 4 in /usr/home/technet01/domains/zsi.radom.pl/public_html/wp-content/plugins/lightbox-plus/classes/shd.class.php on line 1384 Warning: preg_match(): Compilation failed: invalid range in character class at offset 4 in /usr/home/technet01/domains/zsi.radom.pl/public_html/wp-content/plugins/lightbox-plus/classes/shd.class.php on line 1384 Warning: preg_match(): Compilation failed: invalid range in character class at offset 4 in /usr/home/technet01/domains/zsi.radom.pl/public_html/wp-content/plugins/lightbox-plus/classes/shd.class.php on line 1384 Warning: preg_match(): Compilation failed: invalid range in character class at offset 4 in /usr/home/technet01/domains/zsi.radom.pl/public_html/wp-content/plugins/lightbox-plus/classes/shd.class.php on line 1384 Warning: preg_match(): Compilation failed: invalid range in character class at offset 4 in /usr/home/technet01/domains/zsi.radom.pl/public_html/wp-content/plugins/lightbox-plus/classes/shd.class.php on line 1384 Warning: preg_match(): Compilation failed: invalid range in character class at offset 4 in /usr/home/technet01/domains/zsi.radom.pl/public_html/wp-content/plugins/lightbox-plus/classes/shd.class.php on line 1384 Warning: preg_match(): Compilation failed: invalid range in character class at offset 4 in /usr/home/technet01/domains/zsi.radom.pl/public_html/wp-content/plugins/lightbox-plus/classes/shd.class.php on line 1384 Warning: preg_match(): Compilation failed: invalid range in character class at offset 4 in /usr/home/technet01/domains/zsi.radom.pl/public_html/wp-content/plugins/lightbox-plus/classes/shd.class.php on line 1384 Warning: preg_match(): Compilation failed: invalid range in character class at offset 4 in /usr/home/technet01/domains/zsi.radom.pl/public_html/wp-content/plugins/lightbox-plus/classes/shd.class.php on line 1384 Warning: preg_match(): Compilation failed: invalid range in character class at offset 4 in /usr/home/technet01/domains/zsi.radom.pl/public_html/wp-content/plugins/lightbox-plus/classes/shd.class.php on line 1384 Warning: preg_match(): Compilation failed: invalid range in character class at offset 4 in /usr/home/technet01/domains/zsi.radom.pl/public_html/wp-content/plugins/lightbox-plus/classes/shd.class.php on line 1384 Warning: preg_match(): Compilation failed: invalid range in character class at offset 4 in /usr/home/technet01/domains/zsi.radom.pl/public_html/wp-content/plugins/lightbox-plus/classes/shd.class.php on line 1384 Warning: preg_match(): Compilation failed: invalid range in character class at offset 4 in /usr/home/technet01/domains/zsi.radom.pl/public_html/wp-content/plugins/lightbox-plus/classes/shd.class.php on line 1384 Warning: preg_match(): Compilation failed: invalid range in character class at offset 4 in /usr/home/technet01/domains/zsi.radom.pl/public_html/wp-content/plugins/lightbox-plus/classes/shd.class.php on line 1384 Warning: preg_match(): Compilation failed: invalid range in character class at offset 4 in /usr/home/technet01/domains/zsi.radom.pl/public_html/wp-content/plugins/lightbox-plus/classes/shd.class.php on line 1384 Warning: preg_match(): Compilation failed: invalid range in character class at offset 4 in /usr/home/technet01/domains/zsi.radom.pl/public_html/wp-content/plugins/lightbox-plus/classes/shd.class.php on line 1384 Warning: preg_match(): Compilation failed: invalid range in character class at offset 4 in /usr/home/technet01/domains/zsi.radom.pl/public_html/wp-content/plugins/lightbox-plus/classes/shd.class.php on line 1384 Warning: preg_match(): Compilation failed: invalid range in character class at offset 4 in /usr/home/technet01/domains/zsi.radom.pl/public_html/wp-content/plugins/lightbox-plus/classes/shd.class.php on line 1384 Warning: preg_match(): Compilation failed: invalid range in character class at offset 4 in /usr/home/technet01/domains/zsi.radom.pl/public_html/wp-content/plugins/lightbox-plus/classes/shd.class.php on line 1384 Warning: preg_match(): Compilation failed: invalid range in character class at offset 4 in /usr/home/technet01/domains/zsi.radom.pl/public_html/wp-content/plugins/lightbox-plus/classes/shd.class.php on line 1384 Warning: preg_match(): Compilation failed: invalid range in character class at offset 4 in /usr/home/technet01/domains/zsi.radom.pl/public_html/wp-content/plugins/lightbox-plus/classes/shd.class.php on line 1384 Warning: preg_match(): Compilation failed: invalid range in character class at offset 4 in /usr/home/technet01/domains/zsi.radom.pl/public_html/wp-content/plugins/lightbox-plus/classes/shd.class.php on line 1384 Warning: preg_match(): Compilation failed: invalid range in character class at offset 4 in /usr/home/technet01/domains/zsi.radom.pl/public_html/wp-content/plugins/lightbox-plus/classes/shd.class.php on line 1384 Warning: preg_match(): Compilation failed: invalid range in character class at offset 4 in /usr/home/technet01/domains/zsi.radom.pl/public_html/wp-content/plugins/lightbox-plus/classes/shd.class.php on line 1384 Warning: preg_match(): Compilation failed: invalid range in character class at offset 4 in /usr/home/technet01/domains/zsi.radom.pl/public_html/wp-content/plugins/lightbox-plus/classes/shd.class.php on line 1384 Warning: preg_match(): Compilation failed: invalid range in character class at offset 4 in /usr/home/technet01/domains/zsi.radom.pl/public_html/wp-content/plugins/lightbox-plus/classes/shd.class.php on line 1384 Warning: preg_match(): Compilation failed: invalid range in character class at offset 4 in /usr/home/technet01/domains/zsi.radom.pl/public_html/wp-content/plugins/lightbox-plus/classes/shd.class.php on line 1384 Warning: preg_match(): Compilation failed: invalid range in character class at offset 4 in /usr/home/technet01/domains/zsi.radom.pl/public_html/wp-content/plugins/lightbox-plus/classes/shd.class.php on line 1384 Warning: preg_match(): Compilation failed: invalid range in character class at offset 4 in /usr/home/technet01/domains/zsi.radom.pl/public_html/wp-content/plugins/lightbox-plus/classes/shd.class.php on line 1384 Warning: preg_match(): Compilation failed: invalid range in character class at offset 4 in /usr/home/technet01/domains/zsi.radom.pl/public_html/wp-content/plugins/lightbox-plus/classes/shd.class.php on line 1384 Warning: preg_match(): Compilation failed: invalid range in character class at offset 4 in /usr/home/technet01/domains/zsi.radom.pl/public_html/wp-content/plugins/lightbox-plus/classes/shd.class.php on line 1384 Warning: preg_match(): Compilation failed: invalid range in character class at offset 4 in /usr/home/technet01/domains/zsi.radom.pl/public_html/wp-content/plugins/lightbox-plus/classes/shd.class.php on line 1384 Warning: preg_match(): Compilation failed: invalid range in character class at offset 4 in /usr/home/technet01/domains/zsi.radom.pl/public_html/wp-content/plugins/lightbox-plus/classes/shd.class.php on line 1384 Warning: preg_match(): Compilation failed: invalid range in character class at offset 4 in /usr/home/technet01/domains/zsi.radom.pl/public_html/wp-content/plugins/lightbox-plus/classes/shd.class.php on line 1384 Warning: preg_match(): Compilation failed: invalid range in character class at offset 4 in /usr/home/technet01/domains/zsi.radom.pl/public_html/wp-content/plugins/lightbox-plus/classes/shd.class.php on line 1384 Warning: preg_match(): Compilation failed: invalid range in character class at offset 4 in /usr/home/technet01/domains/zsi.radom.pl/public_html/wp-content/plugins/lightbox-plus/classes/shd.class.php on line 1384 Warning: preg_match(): Compilation failed: invalid range in character class at offset 4 in /usr/home/technet01/domains/zsi.radom.pl/public_html/wp-content/plugins/lightbox-plus/classes/shd.class.php on line 1384 Warning: preg_match(): Compilation failed: invalid range in character class at offset 4 in /usr/home/technet01/domains/zsi.radom.pl/public_html/wp-content/plugins/lightbox-plus/classes/shd.class.php on line 1384 Warning: preg_match(): Compilation failed: invalid range in character class at offset 4 in /usr/home/technet01/domains/zsi.radom.pl/public_html/wp-content/plugins/lightbox-plus/classes/shd.class.php on line 1384 Warning: preg_match(): Compilation failed: invalid range in character class at offset 4 in /usr/home/technet01/domains/zsi.radom.pl/public_html/wp-content/plugins/lightbox-plus/classes/shd.class.php on line 1384 Warning: preg_match(): Compilation failed: invalid range in character class at offset 4 in /usr/home/technet01/domains/zsi.radom.pl/public_html/wp-content/plugins/lightbox-plus/classes/shd.class.php on line 1384 Warning: preg_match(): Compilation failed: invalid range in character class at offset 4 in /usr/home/technet01/domains/zsi.radom.pl/public_html/wp-content/plugins/lightbox-plus/classes/shd.class.php on line 1384 Warning: preg_match(): Compilation failed: invalid range in character class at offset 4 in /usr/home/technet01/domains/zsi.radom.pl/public_html/wp-content/plugins/lightbox-plus/classes/shd.class.php on line 1384 Warning: preg_match(): Compilation failed: invalid range in character class at offset 4 in /usr/home/technet01/domains/zsi.radom.pl/public_html/wp-content/plugins/lightbox-plus/classes/shd.class.php on line 1384 Warning: preg_match(): Compilation failed: invalid range in character class at offset 4 in /usr/home/technet01/domains/zsi.radom.pl/public_html/wp-content/plugins/lightbox-plus/classes/shd.class.php on line 1384 Warning: preg_match(): Compilation failed: invalid range in character class at offset 4 in /usr/home/technet01/domains/zsi.radom.pl/public_html/wp-content/plugins/lightbox-plus/classes/shd.class.php on line 1384 Warning: preg_match(): Compilation failed: invalid range in character class at offset 4 in /usr/home/technet01/domains/zsi.radom.pl/public_html/wp-content/plugins/lightbox-plus/classes/shd.class.php on line 1384 Warning: preg_match(): Compilation failed: invalid range in character class at offset 4 in /usr/home/technet01/domains/zsi.radom.pl/public_html/wp-content/plugins/lightbox-plus/classes/shd.class.php on line 1384 Warning: preg_match(): Compilation failed: invalid range in character class at offset 4 in /usr/home/technet01/domains/zsi.radom.pl/public_html/wp-content/plugins/lightbox-plus/classes/shd.class.php on line 1384 Warning: preg_match(): Compilation failed: invalid range in character class at offset 4 in /usr/home/technet01/domains/zsi.radom.pl/public_html/wp-content/plugins/lightbox-plus/classes/shd.class.php on line 1384 Warning: preg_match(): Compilation failed: invalid range in character class at offset 4 in /usr/home/technet01/domains/zsi.radom.pl/public_html/wp-content/plugins/lightbox-plus/classes/shd.class.php on line 1384 Warning: preg_match(): Compilation failed: invalid range in character class at offset 4 in /usr/home/technet01/domains/zsi.radom.pl/public_html/wp-content/plugins/lightbox-plus/classes/shd.class.php on line 1384 Warning: preg_match(): Compilation failed: invalid range in character class at offset 4 in /usr/home/technet01/domains/zsi.radom.pl/public_html/wp-content/plugins/lightbox-plus/classes/shd.class.php on line 1384 Warning: preg_match(): Compilation failed: invalid range in character class at offset 4 in /usr/home/technet01/domains/zsi.radom.pl/public_html/wp-content/plugins/lightbox-plus/classes/shd.class.php on line 1384 Warning: preg_match(): Compilation failed: invalid range in character class at offset 4 in /usr/home/technet01/domains/zsi.radom.pl/public_html/wp-content/plugins/lightbox-plus/classes/shd.class.php on line 1384 Warning: preg_match(): Compilation failed: invalid range in character class at offset 4 in /usr/home/technet01/domains/zsi.radom.pl/public_html/wp-content/plugins/lightbox-plus/classes/shd.class.php on line 1384 Warning: preg_match(): Compilation failed: invalid range in character class at offset 4 in /usr/home/technet01/domains/zsi.radom.pl/public_html/wp-content/plugins/lightbox-plus/classes/shd.class.php on line 1384 Warning: preg_match(): Compilation failed: invalid range in character class at offset 4 in /usr/home/technet01/domains/zsi.radom.pl/public_html/wp-content/plugins/lightbox-plus/classes/shd.class.php on line 1384 Warning: preg_match(): Compilation failed: invalid range in character class at offset 4 in /usr/home/technet01/domains/zsi.radom.pl/public_html/wp-content/plugins/lightbox-plus/classes/shd.class.php on line 1384 Warning: preg_match(): Compilation failed: invalid range in character class at offset 4 in /usr/home/technet01/domains/zsi.radom.pl/public_html/wp-content/plugins/lightbox-plus/classes/shd.class.php on line 1384 Warning: preg_match(): Compilation failed: invalid range in character class at offset 4 in /usr/home/technet01/domains/zsi.radom.pl/public_html/wp-content/plugins/lightbox-plus/classes/shd.class.php on line 1384 Warning: preg_match(): Compilation failed: invalid range in character class at offset 4 in /usr/home/technet01/domains/zsi.radom.pl/public_html/wp-content/plugins/lightbox-plus/classes/shd.class.php on line 1384 Warning: preg_match(): Compilation failed: invalid range in character class at offset 4 in /usr/home/technet01/domains/zsi.radom.pl/public_html/wp-content/plugins/lightbox-plus/classes/shd.class.php on line 1384 Warning: preg_match(): Compilation failed: invalid range in character class at offset 4 in /usr/home/technet01/domains/zsi.radom.pl/public_html/wp-content/plugins/lightbox-plus/classes/shd.class.php on line 1384 Warning: preg_match(): Compilation failed: invalid range in character class at offset 4 in /usr/home/technet01/domains/zsi.radom.pl/public_html/wp-content/plugins/lightbox-plus/classes/shd.class.php on line 1384 Warning: preg_match(): Compilation failed: invalid range in character class at offset 4 in /usr/home/technet01/domains/zsi.radom.pl/public_html/wp-content/plugins/lightbox-plus/classes/shd.class.php on line 1384 Warning: preg_match(): Compilation failed: invalid range in character class at offset 4 in /usr/home/technet01/domains/zsi.radom.pl/public_html/wp-content/plugins/lightbox-plus/classes/shd.class.php on line 1384 Warning: preg_match(): Compilation failed: invalid range in character class at offset 4 in /usr/home/technet01/domains/zsi.radom.pl/public_html/wp-content/plugins/lightbox-plus/classes/shd.class.php on line 1384 Warning: preg_match(): Compilation failed: invalid range in character class at offset 4 in /usr/home/technet01/domains/zsi.radom.pl/public_html/wp-content/plugins/lightbox-plus/classes/shd.class.php on line 1384 Warning: preg_match(): Compilation failed: invalid range in character class at offset 4 in /usr/home/technet01/domains/zsi.radom.pl/public_html/wp-content/plugins/lightbox-plus/classes/shd.class.php on line 1384 Warning: preg_match(): Compilation failed: invalid range in character class at offset 4 in /usr/home/technet01/domains/zsi.radom.pl/public_html/wp-content/plugins/lightbox-plus/classes/shd.class.php on line 1384 Warning: preg_match(): Compilation failed: invalid range in character class at offset 4 in /usr/home/technet01/domains/zsi.radom.pl/public_html/wp-content/plugins/lightbox-plus/classes/shd.class.php on line 1384 Warning: preg_match(): Compilation failed: invalid range in character class at offset 4 in /usr/home/technet01/domains/zsi.radom.pl/public_html/wp-content/plugins/lightbox-plus/classes/shd.class.php on line 1384 Warning: preg_match(): Compilation failed: invalid range in character class at offset 4 in /usr/home/technet01/domains/zsi.radom.pl/public_html/wp-content/plugins/lightbox-plus/classes/shd.class.php on line 1384 Warning: preg_match(): Compilation failed: invalid range in character class at offset 4 in /usr/home/technet01/domains/zsi.radom.pl/public_html/wp-content/plugins/lightbox-plus/classes/shd.class.php on line 1384 Warning: preg_match(): Compilation failed: invalid range in character class at offset 4 in /usr/home/technet01/domains/zsi.radom.pl/public_html/wp-content/plugins/lightbox-plus/classes/shd.class.php on line 1384 Warning: preg_match(): Compilation failed: invalid range in character class at offset 4 in /usr/home/technet01/domains/zsi.radom.pl/public_html/wp-content/plugins/lightbox-plus/classes/shd.class.php on line 1384 Warning: preg_match(): Compilation failed: invalid range in character class at offset 4 in /usr/home/technet01/domains/zsi.radom.pl/public_html/wp-content/plugins/lightbox-plus/classes/shd.class.php on line 1384 Warning: preg_match(): Compilation failed: invalid range in character class at offset 4 in /usr/home/technet01/domains/zsi.radom.pl/public_html/wp-content/plugins/lightbox-plus/classes/shd.class.php on line 1384 Warning: preg_match(): Compilation failed: invalid range in character class at offset 4 in /usr/home/technet01/domains/zsi.radom.pl/public_html/wp-content/plugins/lightbox-plus/classes/shd.class.php on line 1384 Warning: preg_match(): Compilation failed: invalid range in character class at offset 4 in /usr/home/technet01/domains/zsi.radom.pl/public_html/wp-content/plugins/lightbox-plus/classes/shd.class.php on line 1384 Warning: preg_match(): Compilation failed: invalid range in character class at offset 4 in /usr/home/technet01/domains/zsi.radom.pl/public_html/wp-content/plugins/lightbox-plus/classes/shd.class.php on line 1384 Warning: preg_match(): Compilation failed: invalid range in character class at offset 4 in /usr/home/technet01/domains/zsi.radom.pl/public_html/wp-content/plugins/lightbox-plus/classes/shd.class.php on line 1384 Warning: preg_match(): Compilation failed: invalid range in character class at offset 4 in /usr/home/technet01/domains/zsi.radom.pl/public_html/wp-content/plugins/lightbox-plus/classes/shd.class.php on line 1384 Warning: preg_match(): Compilation failed: invalid range in character class at offset 4 in /usr/home/technet01/domains/zsi.radom.pl/public_html/wp-content/plugins/lightbox-plus/classes/shd.class.php on line 1384 Warning: preg_match(): Compilation failed: invalid range in character class at offset 4 in /usr/home/technet01/domains/zsi.radom.pl/public_html/wp-content/plugins/lightbox-plus/classes/shd.class.php on line 1384 Warning: preg_match(): Compilation failed: invalid range in character class at offset 4 in /usr/home/technet01/domains/zsi.radom.pl/public_html/wp-content/plugins/lightbox-plus/classes/shd.class.php on line 1384 Warning: preg_match(): Compilation failed: invalid range in character class at offset 4 in /usr/home/technet01/domains/zsi.radom.pl/public_html/wp-content/plugins/lightbox-plus/classes/shd.class.php on line 1384 Warning: preg_match(): Compilation failed: invalid range in character class at offset 4 in /usr/home/technet01/domains/zsi.radom.pl/public_html/wp-content/plugins/lightbox-plus/classes/shd.class.php on line 1384 Warning: preg_match(): Compilation failed: invalid range in character class at offset 4 in /usr/home/technet01/domains/zsi.radom.pl/public_html/wp-content/plugins/lightbox-plus/classes/shd.class.php on line 1384 Warning: preg_match(): Compilation failed: invalid range in character class at offset 4 in /usr/home/technet01/domains/zsi.radom.pl/public_html/wp-content/plugins/lightbox-plus/classes/shd.class.php on line 1384 Warning: preg_match(): Compilation failed: invalid range in character class at offset 4 in /usr/home/technet01/domains/zsi.radom.pl/public_html/wp-content/plugins/lightbox-plus/classes/shd.class.php on line 1384 Warning: preg_match(): Compilation failed: invalid range in character class at offset 4 in /usr/home/technet01/domains/zsi.radom.pl/public_html/wp-content/plugins/lightbox-plus/classes/shd.class.php on line 1384 Warning: preg_match(): Compilation failed: invalid range in character class at offset 4 in /usr/home/technet01/domains/zsi.radom.pl/public_html/wp-content/plugins/lightbox-plus/classes/shd.class.php on line 1384 Warning: preg_match(): Compilation failed: invalid range in character class at offset 4 in /usr/home/technet01/domains/zsi.radom.pl/public_html/wp-content/plugins/lightbox-plus/classes/shd.class.php on line 1384 Warning: preg_match(): Compilation failed: invalid range in character class at offset 4 in /usr/home/technet01/domains/zsi.radom.pl/public_html/wp-content/plugins/lightbox-plus/classes/shd.class.php on line 1384 Warning: preg_match(): Compilation failed: invalid range in character class at offset 4 in /usr/home/technet01/domains/zsi.radom.pl/public_html/wp-content/plugins/lightbox-plus/classes/shd.class.php on line 1384 Warning: preg_match(): Compilation failed: invalid range in character class at offset 4 in /usr/home/technet01/domains/zsi.radom.pl/public_html/wp-content/plugins/lightbox-plus/classes/shd.class.php on line 1384 Warning: preg_match(): Compilation failed: invalid range in character class at offset 4 in /usr/home/technet01/domains/zsi.radom.pl/public_html/wp-content/plugins/lightbox-plus/classes/shd.class.php on line 1384 Warning: preg_match(): Compilation failed: invalid range in character class at offset 4 in /usr/home/technet01/domains/zsi.radom.pl/public_html/wp-content/plugins/lightbox-plus/classes/shd.class.php on line 1384 Warning: preg_match(): Compilation failed: invalid range in character class at offset 4 in /usr/home/technet01/domains/zsi.radom.pl/public_html/wp-content/plugins/lightbox-plus/classes/shd.class.php on line 1384 Warning: preg_match(): Compilation failed: invalid range in character class at offset 4 in /usr/home/technet01/domains/zsi.radom.pl/public_html/wp-content/plugins/lightbox-plus/classes/shd.class.php on line 1384 Warning: preg_match(): Compilation failed: invalid range in character class at offset 4 in /usr/home/technet01/domains/zsi.radom.pl/public_html/wp-content/plugins/lightbox-plus/classes/shd.class.php on line 1384 Warning: preg_match(): Compilation failed: invalid range in character class at offset 4 in /usr/home/technet01/domains/zsi.radom.pl/public_html/wp-content/plugins/lightbox-plus/classes/shd.class.php on line 1384 Warning: preg_match(): Compilation failed: invalid range in character class at offset 4 in /usr/home/technet01/domains/zsi.radom.pl/public_html/wp-content/plugins/lightbox-plus/classes/shd.class.php on line 1384 Warning: preg_match(): Compilation failed: invalid range in character class at offset 4 in /usr/home/technet01/domains/zsi.radom.pl/public_html/wp-content/plugins/lightbox-plus/classes/shd.class.php on line 1384 Warning: preg_match(): Compilation failed: invalid range in character class at offset 4 in /usr/home/technet01/domains/zsi.radom.pl/public_html/wp-content/plugins/lightbox-plus/classes/shd.class.php on line 1384 Warning: preg_match(): Compilation failed: invalid range in character class at offset 4 in /usr/home/technet01/domains/zsi.radom.pl/public_html/wp-content/plugins/lightbox-plus/classes/shd.class.php on line 1384 Warning: preg_match(): Compilation failed: invalid range in character class at offset 4 in /usr/home/technet01/domains/zsi.radom.pl/public_html/wp-content/plugins/lightbox-plus/classes/shd.class.php on line 1384 Warning: preg_match(): Compilation failed: invalid range in character class at offset 4 in /usr/home/technet01/domains/zsi.radom.pl/public_html/wp-content/plugins/lightbox-plus/classes/shd.class.php on line 1384 Warning: preg_match(): Compilation failed: invalid range in character class at offset 4 in /usr/home/technet01/domains/zsi.radom.pl/public_html/wp-content/plugins/lightbox-plus/classes/shd.class.php on line 1384 Warning: preg_match(): Compilation failed: invalid range in character class at offset 4 in /usr/home/technet01/domains/zsi.radom.pl/public_html/wp-content/plugins/lightbox-plus/classes/shd.class.php on line 1384 Warning: preg_match(): Compilation failed: invalid range in character class at offset 4 in /usr/home/technet01/domains/zsi.radom.pl/public_html/wp-content/plugins/lightbox-plus/classes/shd.class.php on line 1384 Warning: preg_match(): Compilation failed: invalid range in character class at offset 4 in /usr/home/technet01/domains/zsi.radom.pl/public_html/wp-content/plugins/lightbox-plus/classes/shd.class.php on line 1384 Warning: preg_match(): Compilation failed: invalid range in character class at offset 4 in /usr/home/technet01/domains/zsi.radom.pl/public_html/wp-content/plugins/lightbox-plus/classes/shd.class.php on line 1384 Warning: preg_match(): Compilation failed: invalid range in character class at offset 4 in /usr/home/technet01/domains/zsi.radom.pl/public_html/wp-content/plugins/lightbox-plus/classes/shd.class.php on line 1384 Warning: preg_match(): Compilation failed: invalid range in character class at offset 4 in /usr/home/technet01/domains/zsi.radom.pl/public_html/wp-content/plugins/lightbox-plus/classes/shd.class.php on line 1384 Warning: preg_match(): Compilation failed: invalid range in character class at offset 4 in /usr/home/technet01/domains/zsi.radom.pl/public_html/wp-content/plugins/lightbox-plus/classes/shd.class.php on line 1384 Warning: preg_match(): Compilation failed: invalid range in character class at offset 4 in /usr/home/technet01/domains/zsi.radom.pl/public_html/wp-content/plugins/lightbox-plus/classes/shd.class.php on line 1384 Warning: preg_match(): Compilation failed: invalid range in character class at offset 4 in /usr/home/technet01/domains/zsi.radom.pl/public_html/wp-content/plugins/lightbox-plus/classes/shd.class.php on line 1384 Warning: preg_match(): Compilation failed: invalid range in character class at offset 4 in /usr/home/technet01/domains/zsi.radom.pl/public_html/wp-content/plugins/lightbox-plus/classes/shd.class.php on line 1384 Warning: preg_match(): Compilation failed: invalid range in character class at offset 4 in /usr/home/technet01/domains/zsi.radom.pl/public_html/wp-content/plugins/lightbox-plus/classes/shd.class.php on line 1384 Warning: preg_match(): Compilation failed: invalid range in character class at offset 4 in /usr/home/technet01/domains/zsi.radom.pl/public_html/wp-content/plugins/lightbox-plus/classes/shd.class.php on line 1384 Warning: preg_match(): Compilation failed: invalid range in character class at offset 4 in /usr/home/technet01/domains/zsi.radom.pl/public_html/wp-content/plugins/lightbox-plus/classes/shd.class.php on line 1384 Warning: preg_match(): Compilation failed: invalid range in character class at offset 4 in /usr/home/technet01/domains/zsi.radom.pl/public_html/wp-content/plugins/lightbox-plus/classes/shd.class.php on line 1384 Warning: preg_match(): Compilation failed: invalid range in character class at offset 4 in /usr/home/technet01/domains/zsi.radom.pl/public_html/wp-content/plugins/lightbox-plus/classes/shd.class.php on line 1384 Warning: preg_match(): Compilation failed: invalid range in character class at offset 4 in /usr/home/technet01/domains/zsi.radom.pl/public_html/wp-content/plugins/lightbox-plus/classes/shd.class.php on line 1384 Warning: preg_match(): Compilation failed: invalid range in character class at offset 4 in /usr/home/technet01/domains/zsi.radom.pl/public_html/wp-content/plugins/lightbox-plus/classes/shd.class.php on line 1384 Warning: preg_match(): Compilation failed: invalid range in character class at offset 4 in /usr/home/technet01/domains/zsi.radom.pl/public_html/wp-content/plugins/lightbox-plus/classes/shd.class.php on line 1384 Warning: preg_match(): Compilation failed: invalid range in character class at offset 4 in /usr/home/technet01/domains/zsi.radom.pl/public_html/wp-content/plugins/lightbox-plus/classes/shd.class.php on line 1384 Warning: preg_match(): Compilation failed: invalid range in character class at offset 4 in /usr/home/technet01/domains/zsi.radom.pl/public_html/wp-content/plugins/lightbox-plus/classes/shd.class.php on line 1384 Warning: preg_match(): Compilation failed: invalid range in character class at offset 4 in /usr/home/technet01/domains/zsi.radom.pl/public_html/wp-content/plugins/lightbox-plus/classes/shd.class.php on line 1384 Warning: preg_match(): Compilation failed: invalid range in character class at offset 4 in /usr/home/technet01/domains/zsi.radom.pl/public_html/wp-content/plugins/lightbox-plus/classes/shd.class.php on line 1384 Warning: preg_match(): Compilation failed: invalid range in character class at offset 4 in /usr/home/technet01/domains/zsi.radom.pl/public_html/wp-content/plugins/lightbox-plus/classes/shd.class.php on line 1384 Warning: preg_match(): Compilation failed: invalid range in character class at offset 4 in /usr/home/technet01/domains/zsi.radom.pl/public_html/wp-content/plugins/lightbox-plus/classes/shd.class.php on line 1384 Warning: preg_match(): Compilation failed: invalid range in character class at offset 4 in /usr/home/technet01/domains/zsi.radom.pl/public_html/wp-content/plugins/lightbox-plus/classes/shd.class.php on line 1384 Warning: preg_match(): Compilation failed: invalid range in character class at offset 4 in /usr/home/technet01/domains/zsi.radom.pl/public_html/wp-content/plugins/lightbox-plus/classes/shd.class.php on line 1384 Warning: preg_match(): Compilation failed: invalid range in character class at offset 4 in /usr/home/technet01/domains/zsi.radom.pl/public_html/wp-content/plugins/lightbox-plus/classes/shd.class.php on line 1384 Warning: preg_match(): Compilation failed: invalid range in character class at offset 4 in /usr/home/technet01/domains/zsi.radom.pl/public_html/wp-content/plugins/lightbox-plus/classes/shd.class.php on line 1384 Warning: preg_match(): Compilation failed: invalid range in character class at offset 4 in /usr/home/technet01/domains/zsi.radom.pl/public_html/wp-content/plugins/lightbox-plus/classes/shd.class.php on line 1384 Warning: preg_match(): Compilation failed: invalid range in character class at offset 4 in /usr/home/technet01/domains/zsi.radom.pl/public_html/wp-content/plugins/lightbox-plus/classes/shd.class.php on line 1384 Warning: preg_match(): Compilation failed: invalid range in character class at offset 4 in /usr/home/technet01/domains/zsi.radom.pl/public_html/wp-content/plugins/lightbox-plus/classes/shd.class.php on line 1384 Warning: preg_match(): Compilation failed: invalid range in character class at offset 4 in /usr/home/technet01/domains/zsi.radom.pl/public_html/wp-content/plugins/lightbox-plus/classes/shd.class.php on line 1384 Warning: preg_match(): Compilation failed: invalid range in character class at offset 4 in /usr/home/technet01/domains/zsi.radom.pl/public_html/wp-content/plugins/lightbox-plus/classes/shd.class.php on line 1384 Warning: preg_match(): Compilation failed: invalid range in character class at offset 4 in /usr/home/technet01/domains/zsi.radom.pl/public_html/wp-content/plugins/lightbox-plus/classes/shd.class.php on line 1384 Warning: preg_match(): Compilation failed: invalid range in character class at offset 4 in /usr/home/technet01/domains/zsi.radom.pl/public_html/wp-content/plugins/lightbox-plus/classes/shd.class.php on line 1384 Warning: preg_match(): Compilation failed: invalid range in character class at offset 4 in /usr/home/technet01/domains/zsi.radom.pl/public_html/wp-content/plugins/lightbox-plus/classes/shd.class.php on line 1384 Warning: preg_match(): Compilation failed: invalid range in character class at offset 4 in /usr/home/technet01/domains/zsi.radom.pl/public_html/wp-content/plugins/lightbox-plus/classes/shd.class.php on line 1384 Warning: preg_match(): Compilation failed: invalid range in character class at offset 4 in /usr/home/technet01/domains/zsi.radom.pl/public_html/wp-content/plugins/lightbox-plus/classes/shd.class.php on line 1384 Warning: preg_match(): Compilation failed: invalid range in character class at offset 4 in /usr/home/technet01/domains/zsi.radom.pl/public_html/wp-content/plugins/lightbox-plus/classes/shd.class.php on line 1384 Warning: preg_match(): Compilation failed: invalid range in character class at offset 4 in /usr/home/technet01/domains/zsi.radom.pl/public_html/wp-content/plugins/lightbox-plus/classes/shd.class.php on line 1384 Warning: preg_match(): Compilation failed: invalid range in character class at offset 4 in /usr/home/technet01/domains/zsi.radom.pl/public_html/wp-content/plugins/lightbox-plus/classes/shd.class.php on line 1384 Warning: preg_match(): Compilation failed: invalid range in character class at offset 4 in /usr/home/technet01/domains/zsi.radom.pl/public_html/wp-content/plugins/lightbox-plus/classes/shd.class.php on line 1384 Warning: preg_match(): Compilation failed: invalid range in character class at offset 4 in /usr/home/technet01/domains/zsi.radom.pl/public_html/wp-content/plugins/lightbox-plus/classes/shd.class.php on line 1384 Warning: preg_match(): Compilation failed: invalid range in character class at offset 4 in /usr/home/technet01/domains/zsi.radom.pl/public_html/wp-content/plugins/lightbox-plus/classes/shd.class.php on line 1384 Warning: preg_match(): Compilation failed: invalid range in character class at offset 4 in /usr/home/technet01/domains/zsi.radom.pl/public_html/wp-content/plugins/lightbox-plus/classes/shd.class.php on line 1384 Warning: preg_match(): Compilation failed: invalid range in character class at offset 4 in /usr/home/technet01/domains/zsi.radom.pl/public_html/wp-content/plugins/lightbox-plus/classes/shd.class.php on line 1384 Warning: preg_match(): Compilation failed: invalid range in character class at offset 4 in /usr/home/technet01/domains/zsi.radom.pl/public_html/wp-content/plugins/lightbox-plus/classes/shd.class.php on line 1384 Warning: preg_match(): Compilation failed: invalid range in character class at offset 4 in /usr/home/technet01/domains/zsi.radom.pl/public_html/wp-content/plugins/lightbox-plus/classes/shd.class.php on line 1384 Warning: preg_match(): Compilation failed: invalid range in character class at offset 4 in /usr/home/technet01/domains/zsi.radom.pl/public_html/wp-content/plugins/lightbox-plus/classes/shd.class.php on line 1384 Warning: preg_match(): Compilation failed: invalid range in character class at offset 4 in /usr/home/technet01/domains/zsi.radom.pl/public_html/wp-content/plugins/lightbox-plus/classes/shd.class.php on line 1384 Warning: preg_match(): Compilation failed: invalid range in character class at offset 4 in /usr/home/technet01/domains/zsi.radom.pl/public_html/wp-content/plugins/lightbox-plus/classes/shd.class.php on line 1384 Warning: preg_match(): Compilation failed: invalid range in character class at offset 4 in /usr/home/technet01/domains/zsi.radom.pl/public_html/wp-content/plugins/lightbox-plus/classes/shd.class.php on line 1384 Warning: preg_match(): Compilation failed: invalid range in character class at offset 4 in /usr/home/technet01/domains/zsi.radom.pl/public_html/wp-content/plugins/lightbox-plus/classes/shd.class.php on line 1384 Warning: preg_match(): Compilation failed: invalid range in character class at offset 4 in /usr/home/technet01/domains/zsi.radom.pl/public_html/wp-content/plugins/lightbox-plus/classes/shd.class.php on line 1384 Warning: preg_match(): Compilation failed: invalid range in character class at offset 4 in /usr/home/technet01/domains/zsi.radom.pl/public_html/wp-content/plugins/lightbox-plus/classes/shd.class.php on line 1384 Warning: preg_match(): Compilation failed: invalid range in character class at offset 4 in /usr/home/technet01/domains/zsi.radom.pl/public_html/wp-content/plugins/lightbox-plus/classes/shd.class.php on line 1384 Warning: preg_match(): Compilation failed: invalid range in character class at offset 4 in /usr/home/technet01/domains/zsi.radom.pl/public_html/wp-content/plugins/lightbox-plus/classes/shd.class.php on line 1384 Warning: preg_match(): Compilation failed: invalid range in character class at offset 4 in /usr/home/technet01/domains/zsi.radom.pl/public_html/wp-content/plugins/lightbox-plus/classes/shd.class.php on line 1384 Warning: preg_match(): Compilation failed: invalid range in character class at offset 4 in /usr/home/technet01/domains/zsi.radom.pl/public_html/wp-content/plugins/lightbox-plus/classes/shd.class.php on line 1384 Warning: preg_match(): Compilation failed: invalid range in character class at offset 4 in /usr/home/technet01/domains/zsi.radom.pl/public_html/wp-content/plugins/lightbox-plus/classes/shd.class.php on line 1384 Warning: preg_match(): Compilation failed: invalid range in character class at offset 4 in /usr/home/technet01/domains/zsi.radom.pl/public_html/wp-content/plugins/lightbox-plus/classes/shd.class.php on line 1384 Warning: preg_match(): Compilation failed: invalid range in character class at offset 4 in /usr/home/technet01/domains/zsi.radom.pl/public_html/wp-content/plugins/lightbox-plus/classes/shd.class.php on line 1384 Warning: preg_match(): Compilation failed: invalid range in character class at offset 4 in /usr/home/technet01/domains/zsi.radom.pl/public_html/wp-content/plugins/lightbox-plus/classes/shd.class.php on line 1384 Warning: preg_match(): Compilation failed: invalid range in character class at offset 4 in /usr/home/technet01/domains/zsi.radom.pl/public_html/wp-content/plugins/lightbox-plus/classes/shd.class.php on line 1384 Warning: preg_match(): Compilation failed: invalid range in character class at offset 4 in /usr/home/technet01/domains/zsi.radom.pl/public_html/wp-content/plugins/lightbox-plus/classes/shd.class.php on line 1384 Warning: preg_match(): Compilation failed: invalid range in character class at offset 4 in /usr/home/technet01/domains/zsi.radom.pl/public_html/wp-content/plugins/lightbox-plus/classes/shd.class.php on line 1384 Warning: preg_match(): Compilation failed: invalid range in character class at offset 4 in /usr/home/technet01/domains/zsi.radom.pl/public_html/wp-content/plugins/lightbox-plus/classes/shd.class.php on line 1384 Warning: preg_match(): Compilation failed: invalid range in character class at offset 4 in /usr/home/technet01/domains/zsi.radom.pl/public_html/wp-content/plugins/lightbox-plus/classes/shd.class.php on line 1384 Warning: preg_match(): Compilation failed: invalid range in character class at offset 4 in /usr/home/technet01/domains/zsi.radom.pl/public_html/wp-content/plugins/lightbox-plus/classes/shd.class.php on line 1384 Warning: preg_match(): Compilation failed: invalid range in character class at offset 4 in /usr/home/technet01/domains/zsi.radom.pl/public_html/wp-content/plugins/lightbox-plus/classes/shd.class.php on line 1384 Warning: preg_match(): Compilation failed: invalid range in character class at offset 4 in /usr/home/technet01/domains/zsi.radom.pl/public_html/wp-content/plugins/lightbox-plus/classes/shd.class.php on line 1384 Warning: preg_match(): Compilation failed: invalid range in character class at offset 4 in /usr/home/technet01/domains/zsi.radom.pl/public_html/wp-content/plugins/lightbox-plus/classes/shd.class.php on line 1384 Warning: preg_match(): Compilation failed: invalid range in character class at offset 4 in /usr/home/technet01/domains/zsi.radom.pl/public_html/wp-content/plugins/lightbox-plus/classes/shd.class.php on line 1384 Warning: preg_match(): Compilation failed: invalid range in character class at offset 4 in /usr/home/technet01/domains/zsi.radom.pl/public_html/wp-content/plugins/lightbox-plus/classes/shd.class.php on line 1384 Warning: preg_match(): Compilation failed: invalid range in character class at offset 4 in /usr/home/technet01/domains/zsi.radom.pl/public_html/wp-content/plugins/lightbox-plus/classes/shd.class.php on line 1384 Warning: preg_match(): Compilation failed: invalid range in character class at offset 4 in /usr/home/technet01/domains/zsi.radom.pl/public_html/wp-content/plugins/lightbox-plus/classes/shd.class.php on line 1384 Warning: preg_match(): Compilation failed: invalid range in character class at offset 4 in /usr/home/technet01/domains/zsi.radom.pl/public_html/wp-content/plugins/lightbox-plus/classes/shd.class.php on line 1384 Warning: preg_match(): Compilation failed: invalid range in character class at offset 4 in /usr/home/technet01/domains/zsi.radom.pl/public_html/wp-content/plugins/lightbox-plus/classes/shd.class.php on line 1384 Warning: preg_match(): Compilation failed: invalid range in character class at offset 4 in /usr/home/technet01/domains/zsi.radom.pl/public_html/wp-content/plugins/lightbox-plus/classes/shd.class.php on line 1384 Warning: preg_match(): Compilation failed: invalid range in character class at offset 4 in /usr/home/technet01/domains/zsi.radom.pl/public_html/wp-content/plugins/lightbox-plus/classes/shd.class.php on line 1384 Warning: preg_match(): Compilation failed: invalid range in character class at offset 4 in /usr/home/technet01/domains/zsi.radom.pl/public_html/wp-content/plugins/lightbox-plus/classes/shd.class.php on line 1384 Warning: preg_match(): Compilation failed: invalid range in character class at offset 4 in /usr/home/technet01/domains/zsi.radom.pl/public_html/wp-content/plugins/lightbox-plus/classes/shd.class.php on line 1384 Warning: preg_match(): Compilation failed: invalid range in character class at offset 4 in /usr/home/technet01/domains/zsi.radom.pl/public_html/wp-content/plugins/lightbox-plus/classes/shd.class.php on line 1384 Warning: preg_match(): Compilation failed: invalid range in character class at offset 4 in /usr/home/technet01/domains/zsi.radom.pl/public_html/wp-content/plugins/lightbox-plus/classes/shd.class.php on line 1384 Warning: preg_match(): Compilation failed: invalid range in character class at offset 4 in /usr/home/technet01/domains/zsi.radom.pl/public_html/wp-content/plugins/lightbox-plus/classes/shd.class.php on line 1384 Warning: preg_match(): Compilation failed: invalid range in character class at offset 4 in /usr/home/technet01/domains/zsi.radom.pl/public_html/wp-content/plugins/lightbox-plus/classes/shd.class.php on line 1384 Warning: preg_match(): Compilation failed: invalid range in character class at offset 4 in /usr/home/technet01/domains/zsi.radom.pl/public_html/wp-content/plugins/lightbox-plus/classes/shd.class.php on line 1384 Warning: preg_match(): Compilation failed: invalid range in character class at offset 4 in /usr/home/technet01/domains/zsi.radom.pl/public_html/wp-content/plugins/lightbox-plus/classes/shd.class.php on line 1384 Warning: preg_match(): Compilation failed: invalid range in character class at offset 4 in /usr/home/technet01/domains/zsi.radom.pl/public_html/wp-content/plugins/lightbox-plus/classes/shd.class.php on line 1384 Warning: preg_match(): Compilation failed: invalid range in character class at offset 4 in /usr/home/technet01/domains/zsi.radom.pl/public_html/wp-content/plugins/lightbox-plus/classes/shd.class.php on line 1384 Warning: preg_match(): Compilation failed: invalid range in character class at offset 4 in /usr/home/technet01/domains/zsi.radom.pl/public_html/wp-content/plugins/lightbox-plus/classes/shd.class.php on line 1384 Warning: preg_match(): Compilation failed: invalid range in character class at offset 4 in /usr/home/technet01/domains/zsi.radom.pl/public_html/wp-content/plugins/lightbox-plus/classes/shd.class.php on line 1384 Warning: preg_match(): Compilation failed: invalid range in character class at offset 4 in /usr/home/technet01/domains/zsi.radom.pl/public_html/wp-content/plugins/lightbox-plus/classes/shd.class.php on line 1384 Warning: preg_match(): Compilation failed: invalid range in character class at offset 4 in /usr/home/technet01/domains/zsi.radom.pl/public_html/wp-content/plugins/lightbox-plus/classes/shd.class.php on line 1384 Warning: preg_match(): Compilation failed: invalid range in character class at offset 4 in /usr/home/technet01/domains/zsi.radom.pl/public_html/wp-content/plugins/lightbox-plus/classes/shd.class.php on line 1384 Warning: preg_match(): Compilation failed: invalid range in character class at offset 4 in /usr/home/technet01/domains/zsi.radom.pl/public_html/wp-content/plugins/lightbox-plus/classes/shd.class.php on line 1384 Warning: preg_match(): Compilation failed: invalid range in character class at offset 4 in /usr/home/technet01/domains/zsi.radom.pl/public_html/wp-content/plugins/lightbox-plus/classes/shd.class.php on line 1384 Warning: preg_match(): Compilation failed: invalid range in character class at offset 4 in /usr/home/technet01/domains/zsi.radom.pl/public_html/wp-content/plugins/lightbox-plus/classes/shd.class.php on line 1384 Warning: preg_match(): Compilation failed: invalid range in character class at offset 4 in /usr/home/technet01/domains/zsi.radom.pl/public_html/wp-content/plugins/lightbox-plus/classes/shd.class.php on line 1384 Warning: preg_match(): Compilation failed: invalid range in character class at offset 4 in /usr/home/technet01/domains/zsi.radom.pl/public_html/wp-content/plugins/lightbox-plus/classes/shd.class.php on line 1384 Warning: preg_match(): Compilation failed: invalid range in character class at offset 4 in /usr/home/technet01/domains/zsi.radom.pl/public_html/wp-content/plugins/lightbox-plus/classes/shd.class.php on line 1384 Warning: preg_match(): Compilation failed: invalid range in character class at offset 4 in /usr/home/technet01/domains/zsi.radom.pl/public_html/wp-content/plugins/lightbox-plus/classes/shd.class.php on line 1384 Warning: preg_match(): Compilation failed: invalid range in character class at offset 4 in /usr/home/technet01/domains/zsi.radom.pl/public_html/wp-content/plugins/lightbox-plus/classes/shd.class.php on line 1384 Warning: preg_match(): Compilation failed: invalid range in character class at offset 4 in /usr/home/technet01/domains/zsi.radom.pl/public_html/wp-content/plugins/lightbox-plus/classes/shd.class.php on line 1384 Warning: preg_match(): Compilation failed: invalid range in character class at offset 4 in /usr/home/technet01/domains/zsi.radom.pl/public_html/wp-content/plugins/lightbox-plus/classes/shd.class.php on line 1384 Warning: preg_match(): Compilation failed: invalid range in character class at offset 4 in /usr/home/technet01/domains/zsi.radom.pl/public_html/wp-content/plugins/lightbox-plus/classes/shd.class.php on line 1384 Warning: preg_match(): Compilation failed: invalid range in character class at offset 4 in /usr/home/technet01/domains/zsi.radom.pl/public_html/wp-content/plugins/lightbox-plus/classes/shd.class.php on line 1384 Warning: preg_match(): Compilation failed: invalid range in character class at offset 4 in /usr/home/technet01/domains/zsi.radom.pl/public_html/wp-content/plugins/lightbox-plus/classes/shd.class.php on line 1384 Warning: preg_match(): Compilation failed: invalid range in character class at offset 4 in /usr/home/technet01/domains/zsi.radom.pl/public_html/wp-content/plugins/lightbox-plus/classes/shd.class.php on line 1384 Warning: preg_match(): Compilation failed: invalid range in character class at offset 4 in /usr/home/technet01/domains/zsi.radom.pl/public_html/wp-content/plugins/lightbox-plus/classes/shd.class.php on line 1384 Warning: preg_match(): Compilation failed: invalid range in character class at offset 4 in /usr/home/technet01/domains/zsi.radom.pl/public_html/wp-content/plugins/lightbox-plus/classes/shd.class.php on line 1384 Warning: preg_match(): Compilation failed: invalid range in character class at offset 4 in /usr/home/technet01/domains/zsi.radom.pl/public_html/wp-content/plugins/lightbox-plus/classes/shd.class.php on line 1384 Warning: preg_match(): Compilation failed: invalid range in character class at offset 4 in /usr/home/technet01/domains/zsi.radom.pl/public_html/wp-content/plugins/lightbox-plus/classes/shd.class.php on line 1384 Warning: preg_match(): Compilation failed: invalid range in character class at offset 4 in /usr/home/technet01/domains/zsi.radom.pl/public_html/wp-content/plugins/lightbox-plus/classes/shd.class.php on line 1384 Warning: preg_match(): Compilation failed: invalid range in character class at offset 4 in /usr/home/technet01/domains/zsi.radom.pl/public_html/wp-content/plugins/lightbox-plus/classes/shd.class.php on line 1384 Warning: preg_match(): Compilation failed: invalid range in character class at offset 4 in /usr/home/technet01/domains/zsi.radom.pl/public_html/wp-content/plugins/lightbox-plus/classes/shd.class.php on line 1384 Warning: preg_match(): Compilation failed: invalid range in character class at offset 4 in /usr/home/technet01/domains/zsi.radom.pl/public_html/wp-content/plugins/lightbox-plus/classes/shd.class.php on line 1384 Warning: preg_match(): Compilation failed: invalid range in character class at offset 4 in /usr/home/technet01/domains/zsi.radom.pl/public_html/wp-content/plugins/lightbox-plus/classes/shd.class.php on line 1384 Warning: preg_match(): Compilation failed: invalid range in character class at offset 4 in /usr/home/technet01/domains/zsi.radom.pl/public_html/wp-content/plugins/lightbox-plus/classes/shd.class.php on line 1384 Warning: preg_match(): Compilation failed: invalid range in character class at offset 4 in /usr/home/technet01/domains/zsi.radom.pl/public_html/wp-content/plugins/lightbox-plus/classes/shd.class.php on line 1384 Warning: preg_match(): Compilation failed: invalid range in character class at offset 4 in /usr/home/technet01/domains/zsi.radom.pl/public_html/wp-content/plugins/lightbox-plus/classes/shd.class.php on line 1384 Warning: preg_match(): Compilation failed: invalid range in character class at offset 4 in /usr/home/technet01/domains/zsi.radom.pl/public_html/wp-content/plugins/lightbox-plus/classes/shd.class.php on line 1384 Warning: preg_match(): Compilation failed: invalid range in character class at offset 4 in /usr/home/technet01/domains/zsi.radom.pl/public_html/wp-content/plugins/lightbox-plus/classes/shd.class.php on line 1384 Warning: preg_match(): Compilation failed: invalid range in character class at offset 4 in /usr/home/technet01/domains/zsi.radom.pl/public_html/wp-content/plugins/lightbox-plus/classes/shd.class.php on line 1384 Warning: preg_match(): Compilation failed: invalid range in character class at offset 4 in /usr/home/technet01/domains/zsi.radom.pl/public_html/wp-content/plugins/lightbox-plus/classes/shd.class.php on line 1384 Warning: preg_match(): Compilation failed: invalid range in character class at offset 4 in /usr/home/technet01/domains/zsi.radom.pl/public_html/wp-content/plugins/lightbox-plus/classes/shd.class.php on line 1384 Warning: preg_match(): Compilation failed: invalid range in character class at offset 4 in /usr/home/technet01/domains/zsi.radom.pl/public_html/wp-content/plugins/lightbox-plus/classes/shd.class.php on line 1384 Warning: preg_match(): Compilation failed: invalid range in character class at offset 4 in /usr/home/technet01/domains/zsi.radom.pl/public_html/wp-content/plugins/lightbox-plus/classes/shd.class.php on line 1384 Warning: preg_match(): Compilation failed: invalid range in character class at offset 4 in /usr/home/technet01/domains/zsi.radom.pl/public_html/wp-content/plugins/lightbox-plus/classes/shd.class.php on line 1384 Warning: preg_match(): Compilation failed: invalid range in character class at offset 4 in /usr/home/technet01/domains/zsi.radom.pl/public_html/wp-content/plugins/lightbox-plus/classes/shd.class.php on line 1384 Warning: preg_match(): Compilation failed: invalid range in character class at offset 4 in /usr/home/technet01/domains/zsi.radom.pl/public_html/wp-content/plugins/lightbox-plus/classes/shd.class.php on line 1384 Warning: preg_match(): Compilation failed: invalid range in character class at offset 4 in /usr/home/technet01/domains/zsi.radom.pl/public_html/wp-content/plugins/lightbox-plus/classes/shd.class.php on line 1384 Warning: preg_match(): Compilation failed: invalid range in character class at offset 4 in /usr/home/technet01/domains/zsi.radom.pl/public_html/wp-content/plugins/lightbox-plus/classes/shd.class.php on line 1384 Warning: preg_match(): Compilation failed: invalid range in character class at offset 4 in /usr/home/technet01/domains/zsi.radom.pl/public_html/wp-content/plugins/lightbox-plus/classes/shd.class.php on line 1384 Warning: preg_match(): Compilation failed: invalid range in character class at offset 4 in /usr/home/technet01/domains/zsi.radom.pl/public_html/wp-content/plugins/lightbox-plus/classes/shd.class.php on line 1384 Warning: preg_match(): Compilation failed: invalid range in character class at offset 4 in /usr/home/technet01/domains/zsi.radom.pl/public_html/wp-content/plugins/lightbox-plus/classes/shd.class.php on line 1384 Warning: preg_match(): Compilation failed: invalid range in character class at offset 4 in /usr/home/technet01/domains/zsi.radom.pl/public_html/wp-content/plugins/lightbox-plus/classes/shd.class.php on line 1384 Warning: preg_match(): Compilation failed: invalid range in character class at offset 4 in /usr/home/technet01/domains/zsi.radom.pl/public_html/wp-content/plugins/lightbox-plus/classes/shd.class.php on line 1384 Warning: preg_match(): Compilation failed: invalid range in character class at offset 4 in /usr/home/technet01/domains/zsi.radom.pl/public_html/wp-content/plugins/lightbox-plus/classes/shd.class.php on line 1384 Warning: preg_match(): Compilation failed: invalid range in character class at offset 4 in /usr/home/technet01/domains/zsi.radom.pl/public_html/wp-content/plugins/lightbox-plus/classes/shd.class.php on line 1384 Warning: preg_match(): Compilation failed: invalid range in character class at offset 4 in /usr/home/technet01/domains/zsi.radom.pl/public_html/wp-content/plugins/lightbox-plus/classes/shd.class.php on line 1384 Warning: preg_match(): Compilation failed: invalid range in character class at offset 4 in /usr/home/technet01/domains/zsi.radom.pl/public_html/wp-content/plugins/lightbox-plus/classes/shd.class.php on line 1384 Warning: preg_match(): Compilation failed: invalid range in character class at offset 4 in /usr/home/technet01/domains/zsi.radom.pl/public_html/wp-content/plugins/lightbox-plus/classes/shd.class.php on line 1384 Warning: preg_match(): Compilation failed: invalid range in character class at offset 4 in /usr/home/technet01/domains/zsi.radom.pl/public_html/wp-content/plugins/lightbox-plus/classes/shd.class.php on line 1384 Warning: preg_match(): Compilation failed: invalid range in character class at offset 4 in /usr/home/technet01/domains/zsi.radom.pl/public_html/wp-content/plugins/lightbox-plus/classes/shd.class.php on line 1384 Warning: preg_match(): Compilation failed: invalid range in character class at offset 4 in /usr/home/technet01/domains/zsi.radom.pl/public_html/wp-content/plugins/lightbox-plus/classes/shd.class.php on line 1384 Warning: preg_match(): Compilation failed: invalid range in character class at offset 4 in /usr/home/technet01/domains/zsi.radom.pl/public_html/wp-content/plugins/lightbox-plus/classes/shd.class.php on line 1384 Warning: preg_match(): Compilation failed: invalid range in character class at offset 4 in /usr/home/technet01/domains/zsi.radom.pl/public_html/wp-content/plugins/lightbox-plus/classes/shd.class.php on line 1384 Warning: preg_match(): Compilation failed: invalid range in character class at offset 4 in /usr/home/technet01/domains/zsi.radom.pl/public_html/wp-content/plugins/lightbox-plus/classes/shd.class.php on line 1384 Warning: preg_match(): Compilation failed: invalid range in character class at offset 4 in /usr/home/technet01/domains/zsi.radom.pl/public_html/wp-content/plugins/lightbox-plus/classes/shd.class.php on line 1384 Warning: preg_match(): Compilation failed: invalid range in character class at offset 4 in /usr/home/technet01/domains/zsi.radom.pl/public_html/wp-content/plugins/lightbox-plus/classes/shd.class.php on line 1384 Warning: preg_match(): Compilation failed: invalid range in character class at offset 4 in /usr/home/technet01/domains/zsi.radom.pl/public_html/wp-content/plugins/lightbox-plus/classes/shd.class.php on line 1384 Warning: preg_match(): Compilation failed: invalid range in character class at offset 4 in /usr/home/technet01/domains/zsi.radom.pl/public_html/wp-content/plugins/lightbox-plus/classes/shd.class.php on line 1384 Warning: preg_match(): Compilation failed: invalid range in character class at offset 4 in /usr/home/technet01/domains/zsi.radom.pl/public_html/wp-content/plugins/lightbox-plus/classes/shd.class.php on line 1384 Warning: preg_match(): Compilation failed: invalid range in character class at offset 4 in /usr/home/technet01/domains/zsi.radom.pl/public_html/wp-content/plugins/lightbox-plus/classes/shd.class.php on line 1384 Warning: preg_match(): Compilation failed: invalid range in character class at offset 4 in /usr/home/technet01/domains/zsi.radom.pl/public_html/wp-content/plugins/lightbox-plus/classes/shd.class.php on line 1384 Warning: preg_match(): Compilation failed: invalid range in character class at offset 4 in /usr/home/technet01/domains/zsi.radom.pl/public_html/wp-content/plugins/lightbox-plus/classes/shd.class.php on line 1384 Warning: preg_match(): Compilation failed: invalid range in character class at offset 4 in /usr/home/technet01/domains/zsi.radom.pl/public_html/wp-content/plugins/lightbox-plus/classes/shd.class.php on line 1384 Warning: preg_match(): Compilation failed: invalid range in character class at offset 4 in /usr/home/technet01/domains/zsi.radom.pl/public_html/wp-content/plugins/lightbox-plus/classes/shd.class.php on line 1384 Warning: preg_match(): Compilation failed: invalid range in character class at offset 4 in /usr/home/technet01/domains/zsi.radom.pl/public_html/wp-content/plugins/lightbox-plus/classes/shd.class.php on line 1384 Warning: preg_match(): Compilation failed: invalid range in character class at offset 4 in /usr/home/technet01/domains/zsi.radom.pl/public_html/wp-content/plugins/lightbox-plus/classes/shd.class.php on line 1384 Warning: preg_match(): Compilation failed: invalid range in character class at offset 4 in /usr/home/technet01/domains/zsi.radom.pl/public_html/wp-content/plugins/lightbox-plus/classes/shd.class.php on line 1384 Warning: preg_match(): Compilation failed: invalid range in character class at offset 4 in /usr/home/technet01/domains/zsi.radom.pl/public_html/wp-content/plugins/lightbox-plus/classes/shd.class.php on line 1384 Warning: preg_match(): Compilation failed: invalid range in character class at offset 4 in /usr/home/technet01/domains/zsi.radom.pl/public_html/wp-content/plugins/lightbox-plus/classes/shd.class.php on line 1384 Warning: preg_match(): Compilation failed: invalid range in character class at offset 4 in /usr/home/technet01/domains/zsi.radom.pl/public_html/wp-content/plugins/lightbox-plus/classes/shd.class.php on line 1384 Warning: preg_match(): Compilation failed: invalid range in character class at offset 4 in /usr/home/technet01/domains/zsi.radom.pl/public_html/wp-content/plugins/lightbox-plus/classes/shd.class.php on line 1384 Warning: preg_match(): Compilation failed: invalid range in character class at offset 4 in /usr/home/technet01/domains/zsi.radom.pl/public_html/wp-content/plugins/lightbox-plus/classes/shd.class.php on line 1384 Warning: preg_match(): Compilation failed: invalid range in character class at offset 4 in /usr/home/technet01/domains/zsi.radom.pl/public_html/wp-content/plugins/lightbox-plus/classes/shd.class.php on line 1384 Warning: preg_match(): Compilation failed: invalid range in character class at offset 4 in /usr/home/technet01/domains/zsi.radom.pl/public_html/wp-content/plugins/lightbox-plus/classes/shd.class.php on line 1384 Warning: preg_match(): Compilation failed: invalid range in character class at offset 4 in /usr/home/technet01/domains/zsi.radom.pl/public_html/wp-content/plugins/lightbox-plus/classes/shd.class.php on line 1384 Warning: preg_match(): Compilation failed: invalid range in character class at offset 4 in /usr/home/technet01/domains/zsi.radom.pl/public_html/wp-content/plugins/lightbox-plus/classes/shd.class.php on line 1384 Warning: preg_match(): Compilation failed: invalid range in character class at offset 4 in /usr/home/technet01/domains/zsi.radom.pl/public_html/wp-content/plugins/lightbox-plus/classes/shd.class.php on line 1384 Warning: preg_match(): Compilation failed: invalid range in character class at offset 4 in /usr/home/technet01/domains/zsi.radom.pl/public_html/wp-content/plugins/lightbox-plus/classes/shd.class.php on line 1384 Warning: preg_match(): Compilation failed: invalid range in character class at offset 4 in /usr/home/technet01/domains/zsi.radom.pl/public_html/wp-content/plugins/lightbox-plus/classes/shd.class.php on line 1384 Warning: preg_match(): Compilation failed: invalid range in character class at offset 4 in /usr/home/technet01/domains/zsi.radom.pl/public_html/wp-content/plugins/lightbox-plus/classes/shd.class.php on line 1384 Warning: preg_match(): Compilation failed: invalid range in character class at offset 4 in /usr/home/technet01/domains/zsi.radom.pl/public_html/wp-content/plugins/lightbox-plus/classes/shd.class.php on line 1384 Warning: preg_match(): Compilation failed: invalid range in character class at offset 4 in /usr/home/technet01/domains/zsi.radom.pl/public_html/wp-content/plugins/lightbox-plus/classes/shd.class.php on line 1384 Warning: preg_match(): Compilation failed: invalid range in character class at offset 4 in /usr/home/technet01/domains/zsi.radom.pl/public_html/wp-content/plugins/lightbox-plus/classes/shd.class.php on line 1384 Warning: preg_match(): Compilation failed: invalid range in character class at offset 4 in /usr/home/technet01/domains/zsi.radom.pl/public_html/wp-content/plugins/lightbox-plus/classes/shd.class.php on line 1384 Warning: preg_match(): Compilation failed: invalid range in character class at offset 4 in /usr/home/technet01/domains/zsi.radom.pl/public_html/wp-content/plugins/lightbox-plus/classes/shd.class.php on line 1384 Warning: preg_match(): Compilation failed: invalid range in character class at offset 4 in /usr/home/technet01/domains/zsi.radom.pl/public_html/wp-content/plugins/lightbox-plus/classes/shd.class.php on line 1384 Warning: preg_match(): Compilation failed: invalid range in character class at offset 4 in /usr/home/technet01/domains/zsi.radom.pl/public_html/wp-content/plugins/lightbox-plus/classes/shd.class.php on line 1384 Warning: preg_match(): Compilation failed: invalid range in character class at offset 4 in /usr/home/technet01/domains/zsi.radom.pl/public_html/wp-content/plugins/lightbox-plus/classes/shd.class.php on line 1384 Warning: preg_match(): Compilation failed: invalid range in character class at offset 4 in /usr/home/technet01/domains/zsi.radom.pl/public_html/wp-content/plugins/lightbox-plus/classes/shd.class.php on line 1384 Warning: preg_match(): Compilation failed: invalid range in character class at offset 4 in /usr/home/technet01/domains/zsi.radom.pl/public_html/wp-content/plugins/lightbox-plus/classes/shd.class.php on line 1384 Warning: preg_match(): Compilation failed: invalid range in character class at offset 4 in /usr/home/technet01/domains/zsi.radom.pl/public_html/wp-content/plugins/lightbox-plus/classes/shd.class.php on line 1384 Warning: preg_match(): Compilation failed: invalid range in character class at offset 4 in /usr/home/technet01/domains/zsi.radom.pl/public_html/wp-content/plugins/lightbox-plus/classes/shd.class.php on line 1384 Warning: preg_match(): Compilation failed: invalid range in character class at offset 4 in /usr/home/technet01/domains/zsi.radom.pl/public_html/wp-content/plugins/lightbox-plus/classes/shd.class.php on line 1384 Warning: preg_match(): Compilation failed: invalid range in character class at offset 4 in /usr/home/technet01/domains/zsi.radom.pl/public_html/wp-content/plugins/lightbox-plus/classes/shd.class.php on line 1384 Warning: preg_match(): Compilation failed: invalid range in character class at offset 4 in /usr/home/technet01/domains/zsi.radom.pl/public_html/wp-content/plugins/lightbox-plus/classes/shd.class.php on line 1384 Warning: preg_match(): Compilation failed: invalid range in character class at offset 4 in /usr/home/technet01/domains/zsi.radom.pl/public_html/wp-content/plugins/lightbox-plus/classes/shd.class.php on line 1384 Warning: preg_match(): Compilation failed: invalid range in character class at offset 4 in /usr/home/technet01/domains/zsi.radom.pl/public_html/wp-content/plugins/lightbox-plus/classes/shd.class.php on line 1384 Warning: preg_match(): Compilation failed: invalid range in character class at offset 4 in /usr/home/technet01/domains/zsi.radom.pl/public_html/wp-content/plugins/lightbox-plus/classes/shd.class.php on line 1384 Warning: preg_match(): Compilation failed: invalid range in character class at offset 4 in /usr/home/technet01/domains/zsi.radom.pl/public_html/wp-content/plugins/lightbox-plus/classes/shd.class.php on line 1384 Warning: preg_match(): Compilation failed: invalid range in character class at offset 4 in /usr/home/technet01/domains/zsi.radom.pl/public_html/wp-content/plugins/lightbox-plus/classes/shd.class.php on line 1384 Warning: preg_match(): Compilation failed: invalid range in character class at offset 4 in /usr/home/technet01/domains/zsi.radom.pl/public_html/wp-content/plugins/lightbox-plus/classes/shd.class.php on line 1384 Warning: preg_match(): Compilation failed: invalid range in character class at offset 4 in /usr/home/technet01/domains/zsi.radom.pl/public_html/wp-content/plugins/lightbox-plus/classes/shd.class.php on line 1384 Warning: preg_match(): Compilation failed: invalid range in character class at offset 4 in /usr/home/technet01/domains/zsi.radom.pl/public_html/wp-content/plugins/lightbox-plus/classes/shd.class.php on line 1384 Warning: preg_match(): Compilation failed: invalid range in character class at offset 4 in /usr/home/technet01/domains/zsi.radom.pl/public_html/wp-content/plugins/lightbox-plus/classes/shd.class.php on line 1384 Warning: preg_match(): Compilation failed: invalid range in character class at offset 4 in /usr/home/technet01/domains/zsi.radom.pl/public_html/wp-content/plugins/lightbox-plus/classes/shd.class.php on line 1384 Warning: preg_match(): Compilation failed: invalid range in character class at offset 4 in /usr/home/technet01/domains/zsi.radom.pl/public_html/wp-content/plugins/lightbox-plus/classes/shd.class.php on line 1384 Warning: preg_match(): Compilation failed: invalid range in character class at offset 4 in /usr/home/technet01/domains/zsi.radom.pl/public_html/wp-content/plugins/lightbox-plus/classes/shd.class.php on line 1384 Warning: preg_match(): Compilation failed: invalid range in character class at offset 4 in /usr/home/technet01/domains/zsi.radom.pl/public_html/wp-content/plugins/lightbox-plus/classes/shd.class.php on line 1384 Warning: preg_match(): Compilation failed: invalid range in character class at offset 4 in /usr/home/technet01/domains/zsi.radom.pl/public_html/wp-content/plugins/lightbox-plus/classes/shd.class.php on line 1384 Warning: preg_match(): Compilation failed: invalid range in character class at offset 4 in /usr/home/technet01/domains/zsi.radom.pl/public_html/wp-content/plugins/lightbox-plus/classes/shd.class.php on line 1384 Warning: preg_match(): Compilation failed: invalid range in character class at offset 4 in /usr/home/technet01/domains/zsi.radom.pl/public_html/wp-content/plugins/lightbox-plus/classes/shd.class.php on line 1384 Warning: preg_match(): Compilation failed: invalid range in character class at offset 4 in /usr/home/technet01/domains/zsi.radom.pl/public_html/wp-content/plugins/lightbox-plus/classes/shd.class.php on line 1384 Warning: preg_match(): Compilation failed: invalid range in character class at offset 4 in /usr/home/technet01/domains/zsi.radom.pl/public_html/wp-content/plugins/lightbox-plus/classes/shd.class.php on line 1384 Warning: preg_match(): Compilation failed: invalid range in character class at offset 4 in /usr/home/technet01/domains/zsi.radom.pl/public_html/wp-content/plugins/lightbox-plus/classes/shd.class.php on line 1384 Warning: preg_match(): Compilation failed: invalid range in character class at offset 4 in /usr/home/technet01/domains/zsi.radom.pl/public_html/wp-content/plugins/lightbox-plus/classes/shd.class.php on line 1384 Warning: preg_match(): Compilation failed: invalid range in character class at offset 4 in /usr/home/technet01/domains/zsi.radom.pl/public_html/wp-content/plugins/lightbox-plus/classes/shd.class.php on line 1384 Warning: preg_match(): Compilation failed: invalid range in character class at offset 4 in /usr/home/technet01/domains/zsi.radom.pl/public_html/wp-content/plugins/lightbox-plus/classes/shd.class.php on line 1384 Warning: preg_match(): Compilation failed: invalid range in character class at offset 4 in /usr/home/technet01/domains/zsi.radom.pl/public_html/wp-content/plugins/lightbox-plus/classes/shd.class.php on line 1384 Warning: preg_match(): Compilation failed: invalid range in character class at offset 4 in /usr/home/technet01/domains/zsi.radom.pl/public_html/wp-content/plugins/lightbox-plus/classes/shd.class.php on line 1384 Warning: preg_match(): Compilation failed: invalid range in character class at offset 4 in /usr/home/technet01/domains/zsi.radom.pl/public_html/wp-content/plugins/lightbox-plus/classes/shd.class.php on line 1384 Warning: preg_match(): Compilation failed: invalid range in character class at offset 4 in /usr/home/technet01/domains/zsi.radom.pl/public_html/wp-content/plugins/lightbox-plus/classes/shd.class.php on line 1384 Warning: preg_match(): Compilation failed: invalid range in character class at offset 4 in /usr/home/technet01/domains/zsi.radom.pl/public_html/wp-content/plugins/lightbox-plus/classes/shd.class.php on line 1384 Warning: preg_match(): Compilation failed: invalid range in character class at offset 4 in /usr/home/technet01/domains/zsi.radom.pl/public_html/wp-content/plugins/lightbox-plus/classes/shd.class.php on line 1384 Warning: preg_match(): Compilation failed: invalid range in character class at offset 4 in /usr/home/technet01/domains/zsi.radom.pl/public_html/wp-content/plugins/lightbox-plus/classes/shd.class.php on line 1384 Warning: preg_match(): Compilation failed: invalid range in character class at offset 4 in /usr/home/technet01/domains/zsi.radom.pl/public_html/wp-content/plugins/lightbox-plus/classes/shd.class.php on line 1384 Warning: preg_match(): Compilation failed: invalid range in character class at offset 4 in /usr/home/technet01/domains/zsi.radom.pl/public_html/wp-content/plugins/lightbox-plus/classes/shd.class.php on line 1384 Warning: preg_match(): Compilation failed: invalid range in character class at offset 4 in /usr/home/technet01/domains/zsi.radom.pl/public_html/wp-content/plugins/lightbox-plus/classes/shd.class.php on line 1384 Warning: preg_match(): Compilation failed: invalid range in character class at offset 4 in /usr/home/technet01/domains/zsi.radom.pl/public_html/wp-content/plugins/lightbox-plus/classes/shd.class.php on line 1384 Warning: preg_match(): Compilation failed: invalid range in character class at offset 4 in /usr/home/technet01/domains/zsi.radom.pl/public_html/wp-content/plugins/lightbox-plus/classes/shd.class.php on line 1384 Warning: preg_match(): Compilation failed: invalid range in character class at offset 4 in /usr/home/technet01/domains/zsi.radom.pl/public_html/wp-content/plugins/lightbox-plus/classes/shd.class.php on line 1384 Warning: preg_match(): Compilation failed: invalid range in character class at offset 4 in /usr/home/technet01/domains/zsi.radom.pl/public_html/wp-content/plugins/lightbox-plus/classes/shd.class.php on line 1384 Warning: preg_match(): Compilation failed: invalid range in character class at offset 4 in /usr/home/technet01/domains/zsi.radom.pl/public_html/wp-content/plugins/lightbox-plus/classes/shd.class.php on line 1384 Warning: preg_match(): Compilation failed: invalid range in character class at offset 4 in /usr/home/technet01/domains/zsi.radom.pl/public_html/wp-content/plugins/lightbox-plus/classes/shd.class.php on line 1384 Warning: preg_match(): Compilation failed: invalid range in character class at offset 4 in /usr/home/technet01/domains/zsi.radom.pl/public_html/wp-content/plugins/lightbox-plus/classes/shd.class.php on line 1384 Warning: preg_match(): Compilation failed: invalid range in character class at offset 4 in /usr/home/technet01/domains/zsi.radom.pl/public_html/wp-content/plugins/lightbox-plus/classes/shd.class.php on line 1384 Warning: preg_match(): Compilation failed: invalid range in character class at offset 4 in /usr/home/technet01/domains/zsi.radom.pl/public_html/wp-content/plugins/lightbox-plus/classes/shd.class.php on line 1384 Warning: preg_match(): Compilation failed: invalid range in character class at offset 4 in /usr/home/technet01/domains/zsi.radom.pl/public_html/wp-content/plugins/lightbox-plus/classes/shd.class.php on line 1384 Warning: preg_match(): Compilation failed: invalid range in character class at offset 4 in /usr/home/technet01/domains/zsi.radom.pl/public_html/wp-content/plugins/lightbox-plus/classes/shd.class.php on line 1384 Warning: preg_match(): Compilation failed: invalid range in character class at offset 4 in /usr/home/technet01/domains/zsi.radom.pl/public_html/wp-content/plugins/lightbox-plus/classes/shd.class.php on line 1384 Warning: preg_match(): Compilation failed: invalid range in character class at offset 4 in /usr/home/technet01/domains/zsi.radom.pl/public_html/wp-content/plugins/lightbox-plus/classes/shd.class.php on line 1384 Warning: preg_match(): Compilation failed: invalid range in character class at offset 4 in /usr/home/technet01/domains/zsi.radom.pl/public_html/wp-content/plugins/lightbox-plus/classes/shd.class.php on line 1384 Warning: preg_match(): Compilation failed: invalid range in character class at offset 4 in /usr/home/technet01/domains/zsi.radom.pl/public_html/wp-content/plugins/lightbox-plus/classes/shd.class.php on line 1384 Warning: preg_match(): Compilation failed: invalid range in character class at offset 4 in /usr/home/technet01/domains/zsi.radom.pl/public_html/wp-content/plugins/lightbox-plus/classes/shd.class.php on line 1384 Warning: preg_match(): Compilation failed: invalid range in character class at offset 4 in /usr/home/technet01/domains/zsi.radom.pl/public_html/wp-content/plugins/lightbox-plus/classes/shd.class.php on line 1384 Warning: preg_match(): Compilation failed: invalid range in character class at offset 4 in /usr/home/technet01/domains/zsi.radom.pl/public_html/wp-content/plugins/lightbox-plus/classes/shd.class.php on line 1384 Warning: preg_match(): Compilation failed: invalid range in character class at offset 4 in /usr/home/technet01/domains/zsi.radom.pl/public_html/wp-content/plugins/lightbox-plus/classes/shd.class.php on line 1384 Warning: preg_match(): Compilation failed: invalid range in character class at offset 4 in /usr/home/technet01/domains/zsi.radom.pl/public_html/wp-content/plugins/lightbox-plus/classes/shd.class.php on line 1384 Warning: preg_match(): Compilation failed: invalid range in character class at offset 4 in /usr/home/technet01/domains/zsi.radom.pl/public_html/wp-content/plugins/lightbox-plus/classes/shd.class.php on line 1384 Warning: preg_match(): Compilation failed: invalid range in character class at offset 4 in /usr/home/technet01/domains/zsi.radom.pl/public_html/wp-content/plugins/lightbox-plus/classes/shd.class.php on line 1384 Warning: preg_match(): Compilation failed: invalid range in character class at offset 4 in /usr/home/technet01/domains/zsi.radom.pl/public_html/wp-content/plugins/lightbox-plus/classes/shd.class.php on line 1384 Warning: preg_match(): Compilation failed: invalid range in character class at offset 4 in /usr/home/technet01/domains/zsi.radom.pl/public_html/wp-content/plugins/lightbox-plus/classes/shd.class.php on line 1384 Warning: preg_match(): Compilation failed: invalid range in character class at offset 4 in /usr/home/technet01/domains/zsi.radom.pl/public_html/wp-content/plugins/lightbox-plus/classes/shd.class.php on line 1384 Warning: preg_match(): Compilation failed: invalid range in character class at offset 4 in /usr/home/technet01/domains/zsi.radom.pl/public_html/wp-content/plugins/lightbox-plus/classes/shd.class.php on line 1384 Warning: preg_match(): Compilation failed: invalid range in character class at offset 4 in /usr/home/technet01/domains/zsi.radom.pl/public_html/wp-content/plugins/lightbox-plus/classes/shd.class.php on line 1384 Warning: preg_match(): Compilation failed: invalid range in character class at offset 4 in /usr/home/technet01/domains/zsi.radom.pl/public_html/wp-content/plugins/lightbox-plus/classes/shd.class.php on line 1384 Warning: preg_match(): Compilation failed: invalid range in character class at offset 4 in /usr/home/technet01/domains/zsi.radom.pl/public_html/wp-content/plugins/lightbox-plus/classes/shd.class.php on line 1384 Warning: preg_match(): Compilation failed: invalid range in character class at offset 4 in /usr/home/technet01/domains/zsi.radom.pl/public_html/wp-content/plugins/lightbox-plus/classes/shd.class.php on line 1384 Warning: preg_match(): Compilation failed: invalid range in character class at offset 4 in /usr/home/technet01/domains/zsi.radom.pl/public_html/wp-content/plugins/lightbox-plus/classes/shd.class.php on line 1384 Warning: preg_match(): Compilation failed: invalid range in character class at offset 4 in /usr/home/technet01/domains/zsi.radom.pl/public_html/wp-content/plugins/lightbox-plus/classes/shd.class.php on line 1384 Warning: preg_match(): Compilation failed: invalid range in character class at offset 4 in /usr/home/technet01/domains/zsi.radom.pl/public_html/wp-content/plugins/lightbox-plus/classes/shd.class.php on line 1384 Warning: preg_match(): Compilation failed: invalid range in character class at offset 4 in /usr/home/technet01/domains/zsi.radom.pl/public_html/wp-content/plugins/lightbox-plus/classes/shd.class.php on line 1384 Warning: preg_match(): Compilation failed: invalid range in character class at offset 4 in /usr/home/technet01/domains/zsi.radom.pl/public_html/wp-content/plugins/lightbox-plus/classes/shd.class.php on line 1384 Warning: preg_match(): Compilation failed: invalid range in character class at offset 4 in /usr/home/technet01/domains/zsi.radom.pl/public_html/wp-content/plugins/lightbox-plus/classes/shd.class.php on line 1384 Warning: preg_match(): Compilation failed: invalid range in character class at offset 4 in /usr/home/technet01/domains/zsi.radom.pl/public_html/wp-content/plugins/lightbox-plus/classes/shd.class.php on line 1384 Warning: preg_match(): Compilation failed: invalid range in character class at offset 4 in /usr/home/technet01/domains/zsi.radom.pl/public_html/wp-content/plugins/lightbox-plus/classes/shd.class.php on line 1384 Warning: preg_match(): Compilation failed: invalid range in character class at offset 4 in /usr/home/technet01/domains/zsi.radom.pl/public_html/wp-content/plugins/lightbox-plus/classes/shd.class.php on line 1384 Warning: preg_match(): Compilation failed: invalid range in character class at offset 4 in /usr/home/technet01/domains/zsi.radom.pl/public_html/wp-content/plugins/lightbox-plus/classes/shd.class.php on line 1384 Warning: preg_match(): Compilation failed: invalid range in character class at offset 4 in /usr/home/technet01/domains/zsi.radom.pl/public_html/wp-content/plugins/lightbox-plus/classes/shd.class.php on line 1384 Warning: preg_match(): Compilation failed: invalid range in character class at offset 4 in /usr/home/technet01/domains/zsi.radom.pl/public_html/wp-content/plugins/lightbox-plus/classes/shd.class.php on line 1384 Warning: preg_match(): Compilation failed: invalid range in character class at offset 4 in /usr/home/technet01/domains/zsi.radom.pl/public_html/wp-content/plugins/lightbox-plus/classes/shd.class.php on line 1384 Warning: preg_match(): Compilation failed: invalid range in character class at offset 4 in /usr/home/technet01/domains/zsi.radom.pl/public_html/wp-content/plugins/lightbox-plus/classes/shd.class.php on line 1384 Warning: preg_match(): Compilation failed: invalid range in character class at offset 4 in /usr/home/technet01/domains/zsi.radom.pl/public_html/wp-content/plugins/lightbox-plus/classes/shd.class.php on line 1384 Warning: preg_match(): Compilation failed: invalid range in character class at offset 4 in /usr/home/technet01/domains/zsi.radom.pl/public_html/wp-content/plugins/lightbox-plus/classes/shd.class.php on line 1384 Warning: preg_match(): Compilation failed: invalid range in character class at offset 4 in /usr/home/technet01/domains/zsi.radom.pl/public_html/wp-content/plugins/lightbox-plus/classes/shd.class.php on line 1384 Warning: preg_match(): Compilation failed: invalid range in character class at offset 4 in /usr/home/technet01/domains/zsi.radom.pl/public_html/wp-content/plugins/lightbox-plus/classes/shd.class.php on line 1384 Warning: preg_match(): Compilation failed: invalid range in character class at offset 4 in /usr/home/technet01/domains/zsi.radom.pl/public_html/wp-content/plugins/lightbox-plus/classes/shd.class.php on line 1384 Warning: preg_match(): Compilation failed: invalid range in character class at offset 4 in /usr/home/technet01/domains/zsi.radom.pl/public_html/wp-content/plugins/lightbox-plus/classes/shd.class.php on line 1384 Warning: preg_match(): Compilation failed: invalid range in character class at offset 4 in /usr/home/technet01/domains/zsi.radom.pl/public_html/wp-content/plugins/lightbox-plus/classes/shd.class.php on line 1384 Warning: preg_match(): Compilation failed: invalid range in character class at offset 4 in /usr/home/technet01/domains/zsi.radom.pl/public_html/wp-content/plugins/lightbox-plus/classes/shd.class.php on line 1384 Warning: preg_match(): Compilation failed: invalid range in character class at offset 4 in /usr/home/technet01/domains/zsi.radom.pl/public_html/wp-content/plugins/lightbox-plus/classes/shd.class.php on line 1384 Warning: preg_match(): Compilation failed: invalid range in character class at offset 4 in /usr/home/technet01/domains/zsi.radom.pl/public_html/wp-content/plugins/lightbox-plus/classes/shd.class.php on line 1384 Warning: preg_match(): Compilation failed: invalid range in character class at offset 4 in /usr/home/technet01/domains/zsi.radom.pl/public_html/wp-content/plugins/lightbox-plus/classes/shd.class.php on line 1384 Warning: preg_match(): Compilation failed: invalid range in character class at offset 4 in /usr/home/technet01/domains/zsi.radom.pl/public_html/wp-content/plugins/lightbox-plus/classes/shd.class.php on line 1384 Warning: preg_match(): Compilation failed: invalid range in character class at offset 4 in /usr/home/technet01/domains/zsi.radom.pl/public_html/wp-content/plugins/lightbox-plus/classes/shd.class.php on line 1384 Warning: preg_match(): Compilation failed: invalid range in character class at offset 4 in /usr/home/technet01/domains/zsi.radom.pl/public_html/wp-content/plugins/lightbox-plus/classes/shd.class.php on line 1384 Warning: preg_match(): Compilation failed: invalid range in character class at offset 4 in /usr/home/technet01/domains/zsi.radom.pl/public_html/wp-content/plugins/lightbox-plus/classes/shd.class.php on line 1384 Warning: preg_match(): Compilation failed: invalid range in character class at offset 4 in /usr/home/technet01/domains/zsi.radom.pl/public_html/wp-content/plugins/lightbox-plus/classes/shd.class.php on line 1384 Warning: preg_match(): Compilation failed: invalid range in character class at offset 4 in /usr/home/technet01/domains/zsi.radom.pl/public_html/wp-content/plugins/lightbox-plus/classes/shd.class.php on line 1384 Warning: preg_match(): Compilation failed: invalid range in character class at offset 4 in /usr/home/technet01/domains/zsi.radom.pl/public_html/wp-content/plugins/lightbox-plus/classes/shd.class.php on line 1384 Warning: preg_match(): Compilation failed: invalid range in character class at offset 4 in /usr/home/technet01/domains/zsi.radom.pl/public_html/wp-content/plugins/lightbox-plus/classes/shd.class.php on line 1384 Warning: preg_match(): Compilation failed: invalid range in character class at offset 4 in /usr/home/technet01/domains/zsi.radom.pl/public_html/wp-content/plugins/lightbox-plus/classes/shd.class.php on line 1384 Warning: preg_match(): Compilation failed: invalid range in character class at offset 4 in /usr/home/technet01/domains/zsi.radom.pl/public_html/wp-content/plugins/lightbox-plus/classes/shd.class.php on line 1384 Warning: preg_match(): Compilation failed: invalid range in character class at offset 4 in /usr/home/technet01/domains/zsi.radom.pl/public_html/wp-content/plugins/lightbox-plus/classes/shd.class.php on line 1384 Warning: preg_match(): Compilation failed: invalid range in character class at offset 4 in /usr/home/technet01/domains/zsi.radom.pl/public_html/wp-content/plugins/lightbox-plus/classes/shd.class.php on line 1384 Warning: preg_match(): Compilation failed: invalid range in character class at offset 4 in /usr/home/technet01/domains/zsi.radom.pl/public_html/wp-content/plugins/lightbox-plus/classes/shd.class.php on line 1384 Warning: preg_match(): Compilation failed: invalid range in character class at offset 4 in /usr/home/technet01/domains/zsi.radom.pl/public_html/wp-content/plugins/lightbox-plus/classes/shd.class.php on line 1384 Warning: preg_match(): Compilation failed: invalid range in character class at offset 4 in /usr/home/technet01/domains/zsi.radom.pl/public_html/wp-content/plugins/lightbox-plus/classes/shd.class.php on line 1384 Warning: preg_match(): Compilation failed: invalid range in character class at offset 4 in /usr/home/technet01/domains/zsi.radom.pl/public_html/wp-content/plugins/lightbox-plus/classes/shd.class.php on line 1384 Warning: preg_match(): Compilation failed: invalid range in character class at offset 4 in /usr/home/technet01/domains/zsi.radom.pl/public_html/wp-content/plugins/lightbox-plus/classes/shd.class.php on line 1384 Warning: preg_match(): Compilation failed: invalid range in character class at offset 4 in /usr/home/technet01/domains/zsi.radom.pl/public_html/wp-content/plugins/lightbox-plus/classes/shd.class.php on line 1384 Warning: preg_match(): Compilation failed: invalid range in character class at offset 4 in /usr/home/technet01/domains/zsi.radom.pl/public_html/wp-content/plugins/lightbox-plus/classes/shd.class.php on line 1384 Warning: preg_match(): Compilation failed: invalid range in character class at offset 4 in /usr/home/technet01/domains/zsi.radom.pl/public_html/wp-content/plugins/lightbox-plus/classes/shd.class.php on line 1384 Warning: preg_match(): Compilation failed: invalid range in character class at offset 4 in /usr/home/technet01/domains/zsi.radom.pl/public_html/wp-content/plugins/lightbox-plus/classes/shd.class.php on line 1384 Warning: preg_match(): Compilation failed: invalid range in character class at offset 4 in /usr/home/technet01/domains/zsi.radom.pl/public_html/wp-content/plugins/lightbox-plus/classes/shd.class.php on line 1384 Warning: preg_match(): Compilation failed: invalid range in character class at offset 4 in /usr/home/technet01/domains/zsi.radom.pl/public_html/wp-content/plugins/lightbox-plus/classes/shd.class.php on line 1384 Warning: preg_match(): Compilation failed: invalid range in character class at offset 4 in /usr/home/technet01/domains/zsi.radom.pl/public_html/wp-content/plugins/lightbox-plus/classes/shd.class.php on line 1384 Warning: preg_match(): Compilation failed: invalid range in character class at offset 4 in /usr/home/technet01/domains/zsi.radom.pl/public_html/wp-content/plugins/lightbox-plus/classes/shd.class.php on line 1384 Warning: preg_match(): Compilation failed: invalid range in character class at offset 4 in /usr/home/technet01/domains/zsi.radom.pl/public_html/wp-content/plugins/lightbox-plus/classes/shd.class.php on line 1384 Warning: preg_match(): Compilation failed: invalid range in character class at offset 4 in /usr/home/technet01/domains/zsi.radom.pl/public_html/wp-content/plugins/lightbox-plus/classes/shd.class.php on line 1384 Warning: preg_match_all(): Compilation failed: invalid range in character class at offset 4 in /usr/home/technet01/domains/zsi.radom.pl/public_html/wp-content/plugins/lightbox-plus/classes/shd.class.php on line 700 Warning: Invalid argument supplied for foreach() in /usr/home/technet01/domains/zsi.radom.pl/public_html/wp-content/plugins/lightbox-plus/classes/shd.class.php on line 707 Warning: preg_match_all(): Compilation failed: invalid range in character class at offset 4 in /usr/home/technet01/domains/zsi.radom.pl/public_html/wp-content/plugins/lightbox-plus/classes/shd.class.php on line 700 Warning: Invalid argument supplied for foreach() in /usr/home/technet01/domains/zsi.radom.pl/public_html/wp-content/plugins/lightbox-plus/classes/shd.class.php on line 707
26 czerwca 2020
Wspaniałych, radosnych, beztroskich,
a przede wszystkim bezpiecznych wakacji.
Niech ten letni czas będzie pełen niezapomnianych wrażeń,
bajkowych przygód i dobrego humoru.
                                      Do zobaczenia we wrześniu !
Z uśmiechem i sympatią   🙂                                                                                                 
zespół psych-ped.
23 czerwca 2020
Drodzy Rodzice już za chwilę……..
Zakończenie roku szkolnego. Zwykle Wasze pociechy z radością lub lękiem wracają do domu chcąc sprawdzić Wasze reakcje  na otrzymane oceny. W dłuższej perspektywie wzmacnia to motywację (lub jej brak) zewnętrzną, a utrudnia samodzielne ocenianie i budowanie wzmocnień lub formułowanie wniosków na przyszłość, niezależnie od opinii dorosłych. Poniższe wskazówki sprzyjają wzmacnianiu relacji z dzieckiem  oraz Jego samodzielności i umiejętności dokonywania oceny własnych działań, czy uzyskanych efektów.

Drodzy Rodzice przypomnijcie sobie własne dni zakończeń kolejnych lat szkolnych. Co było wtedy dla Was najważniejsze? Co pamiętacie? Co chcielibyście, aby Wasze dziecko  pamiętało po latach? – pytania te pozostawiamy do autorefleksji;)
9 czerwca 2020 
9 CZERWCA – DZIEŃ PRZYJACIELA
Dzień Przyjaciela obchodzimy 9 czerwca. Każdego dnia warto dbać o przyjaźń i doceniać swoich przyjaciół.
Kim jest przyjaciel? To druga osoba, dla której jesteśmy cenniejsi niż największe skarby. To człowiek, który dostrzega w nas to, czego my sami nie zauważamy. Dziś w dobie portali społecznościowych prawdziwa przyjaźń jest na wagę złota.
Dlatego Dzień Przyjaciela to idealny moment na to, by spędzić czas z najbliższymi.  Wybierz się z przyjacielem na spacer, do kina albo po prostu na  lody. O przyjaźń warto dbać nie tylko od święta, ale Dzień Przyjaciela to zawsze dobry pretekst!  Warto złożyć życzenia lub przesłać mądry cytat na Dzień Przyjaciela.
Miłego dnia 🙂
zespół psych.-ped.
3 czerwca 2020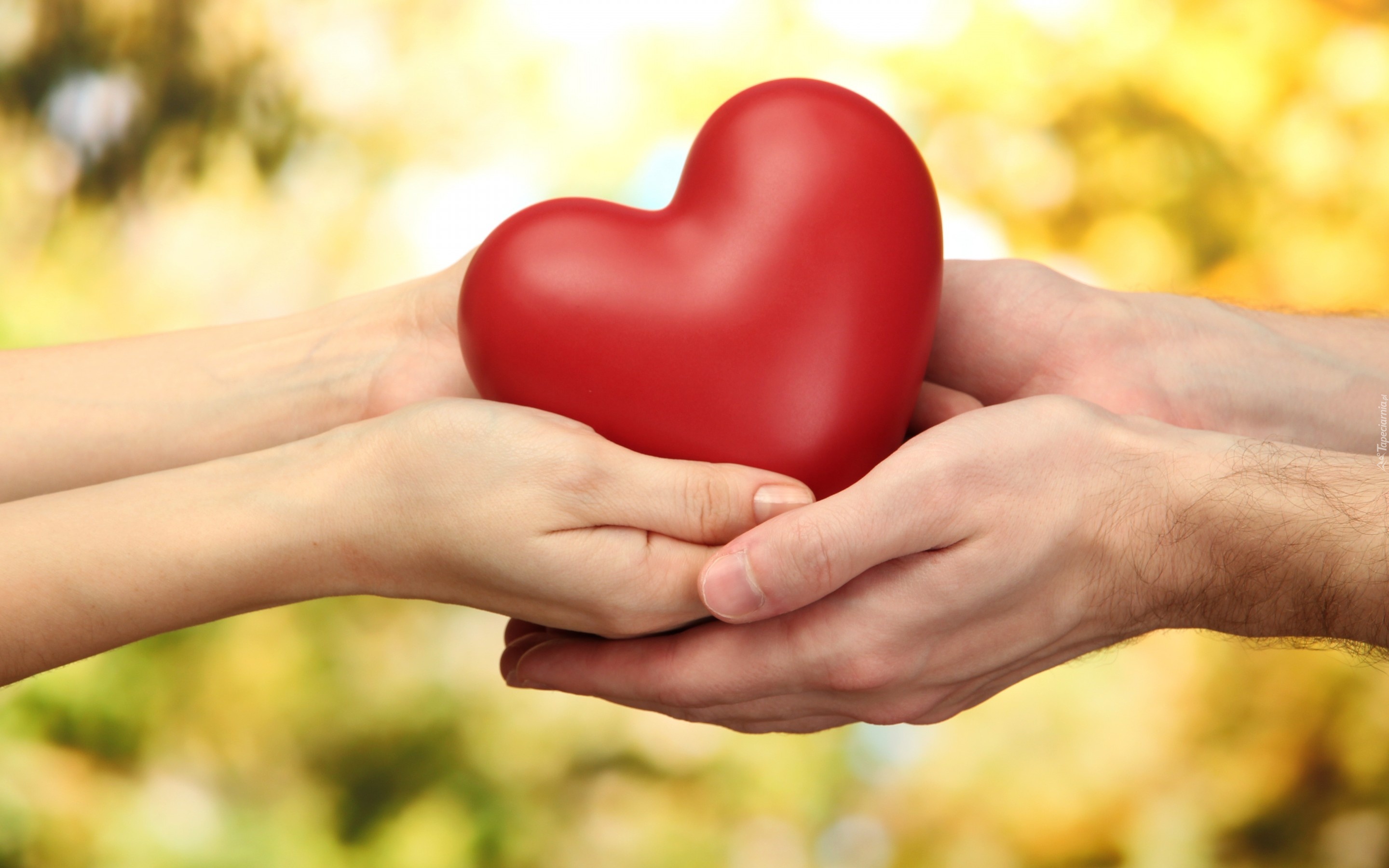 Trenujmy bycie miłym
Bądźmy wyrozumiali
Bardzo ważne jest, szczególnie teraz, abyśmy mieli dla siebie wzajemnie więcej cierpliwości i zrozumienia. Nie tylko dla najbliższych i przyjaciół, ale też dla samych siebie. Zaakceptujmy fakt, że niektóre rzeczy mogą nas szybciej i bardziej denerwować, stresować i niepokoić.
Rozmawiajmy o uczuciach
To najlepszy sposób, aby rozładować napięcie i dać sobie wsparcie. Pytajmy siebie nawzajem, jak się czujemy? Co nas niepokoi?  Znajdźmy czas na takie pytania i wysłuchajmy odpowiedzi.
Bądźmy dobrzy dla innych, a nam też będzie lepiej.
Być może wcześniej nie mieliśmy w zwyczaju pomagać, ale teraz warto się zastanowić, czy jest jakiś obszar, w którym możemy kogoś wspomóc. Każdy z nas na pewno potrafi znaleźć coś miłego, co może wnieść wartość do życia innych. Warto spróbować.
Zachęcamy również do obejrzenia prezentacji  –  MOC SŁÓW.
Link:  https://biteable.com/watch/moc-swaj-2568841?fbclid=IwAR030EhSP87YwpZXieFzQHhh8Rt36e8-FV5stxY-guMpPNICN7Fo9eBNVbo
                                                                                        Zawsze wydaje się, że coś jest niemożliwe,
                                                                                       dopóki nie zostanie to  

ZROBIONE.
                                                                                                                                                                     Nelson Mandela
1 czerwca 2020
31 maja 2020

Jak wspierać poczucie wartości swojego dziecka?
Więź dziecka z rodzicem to relacja dwustronna, która ma wpływ na zachowanie naszej pociechy w ciągu całego życia. Wczesne bezpieczne doświadczenia więzi mają wpływ na późniejszy społeczny i emocjonalny rozwój dziecka poprzez oddziaływanie na: rozwój mózgu, sposób reagowania na doświadczane emocje, oczekiwania i sposób reagowania w bliskich relacjach.
 Przedstawiamy krótką animacje dla rodziców, która w prosty sposób tłumaczy im, jakie ich zachowania są najbardziej wspierające dla dzieci, a które mogą przyczynić się do ich trudności. Dostępność emocjonalna w trudnych momentach oraz pozwalanie dzieciom na eksplorowanie świata – to takie proste, a jednocześnie tak trudne! Ale warto jako rodzic do tego dążyć! 😌
zespół psych-ped. 🙂
27 maja 2020
Jak sobie pomóc w trudnych sytuacjach?
Warto pisać pamiętnik
        Zdaniem psychologów to najprostsza forma terapii, która pomaga przetrwać w trudnych chwilach. Warto ją zastosować, kiedy zamknięci w domach z niepokojem patrzymy w przyszłość. Pisanie pomaga zmierzyć się z trudnymi doświadczeniami i je zaakceptować. Pisząc wyrzucasz z siebie złe emocje, napięcia i problemy. A to działa oczyszczająco i uzdrawiająco. Prowadząc zapiski możesz się po prostu "wygadać", uwiecznić przemyślenia. Efekty takiej terapii dostrzeżesz już po 6-8 tygodniach.
Kiedy to robić?
Wyznacz sobie moment w ciągu dnia, który poświęcisz na pisanie. Niektórzy robią to tuż po przebudzeniu, inni przed snem. Nie musisz tego robić codziennie, ale by pisanie przyniosło terapeutyczny efekt powinieneś pisać trzy, cztery razy w tygodniu.
Jak długo pisać?
Wystarczy 20-30 minut. W ciągu tego czasu należy skupić się tylko na pisaniu.
O czym?
Pisz o ważnych dla ciebie sprawach, myślach i uczuciach. Przelewaj na papier negatywne emocje. Pisz wszystko, co w danej chwili przychodzi ci do głowy.
Pozycja orła
To ćwiczenie uczy koncentracji i pomaga znaleźć wewnętrzną równowagę. Uczy patrzeć na trudne sytuacje z dystansem.
Jak ją wykonać?
1. Stań prosto. Delikatnie zegnij prawe kolano i owiń lewą nogę wokół prawej, tak, aby kolana były ułożone jedno na drugim. Twoja lewa stopa musi dotykać prawej.
2. Podnieś ramiona na wysokości klatki piersiowej i owiń prawą rękę wokół lewej.
3. Opuść delikatnie biodra, utrzymując równowagę. Kolana nie mogą wychylać się w lewo czy prawo. Ważna jest stabilizacja.
4. Wytrzymaj w takiej pozycji 15 – 30 sekund. Oddychaj głęboko i powoli. Wyobraź sobie coś miłego.
5. Wyjdź z pozycji. Powtórz cały układ, tylko tym razem stań na drugiej nodze.
Najlepiej ćwiczyć 3 – 4 razy w tygodniu.   
Trzy sposoby na opanowanie paniki
Po tak wielu tygodniach izolacji każdy z nas może doznać uczucia nagłego niepokoju.
Powolne oddychanie
Wdychając powietrze przez nos powoli policz do 4. Wstrzymaj oddech na 7 sekund. Wypuszczając powietrze policz do 8.
Liczenie kolorowych przedmiotów
Rozejrzyj się i po chwili zacznij liczyć. Na przykład wszystkie przedmioty żółte lub czerwone wokół ciebie. To pomoże ci zebrać myśli.
Poddaj się swoim odczuciom.
Jeśli chce Ci się płakać lub krzyczeć – zrób to. Uwolnienie emocji zadziała uspokajająco.
Patent na relaks
      Jeśli odczuwasz zdenerwowanie, napięcie albo ból ciała, zrób łatwe ćwiczenie. Dość szybko rozluźnia ciało i uspokaja myśli. Pomaga też pozbyć się dolegliwości w dolnym odcinku pleców.
Co musisz zrobić?
Klęknij na podłodze, złącz kolana. Następnie usiądź na łydkach. Ułóż ręce do przodu, wzdłuż głowy i wyprostuj się, rozciągając kręgosłup. Kiedy robisz wydech, brzuch powinien ułożyć się na udach, a głowa jak najbliżej podłogi. Pozostań w tej pozycji przez minutę. Robiąc wdech, podnieś się do pozycji wyjściowej. Powtórz 3-4 razy.
Mamy nadzieję, że znajdziesz coś dla siebie.
Pozdrawiamy  🙂
zespół psych ped.
6 maja 2020
Podczas kwarantanny tak uspokoisz nerwy
      Stres, który przeżywamy w wyniku rozwoju pandemii, każdemu z nas daje się we znaki. Jesteśmy rozdrażnieni i źle sypiamy. Z trudnością znosimy przymusową izolację. Lekarze radzą, by dla zdrowia psychicznego nie oglądać tak często programów informacyjnych. Coraz więcej ekspertów zachęca do medytacji.
Dlaczego warto?
To technika relaksacyjna, która nie jest szkodliwa dla organizmu, a wręcz przeciwnie. Jest sposobem na wyciszenie się i odcięcie od otaczających nas problemów. Przez lata zbadano ją na tyle dobrze, że można ją polecić każdemu.
Co daje wyciszanie się?
Łagodzi stres i stany depresyjne. Usuwa agresję. Poprawia pamięć i koncentrację. Likwiduje bóle ciała i ułatwia zasypianie. Dodaje energii i rozwija samopoznanie. Medytacja sprawia, że na chwilę życie zwalnia.
Jak zacząć?
Usiądź wygodnie na krześle lub kanapie. Wyprostuj plecy, zamknij oczy, rozluźnij się. Skup się na oddechu, bo on jest najważniejszy. Wydech ma być dwa razy dłuższy niż wdech. Oddychaj nosem. Myśli będą Ci przelatywać przez głowę, ale nie zatrzymuj ich. Z czasem nie będziesz zwracać na nie uwagi.
Relaksuj się raz dziennie, najlepiej rankiem, tuż po przebudzeniu, jeszcze przed śniadaniem. Wystarczy 5 minut.
Jeśli nie wiesz, jak zacząć, ściągnij na telefon pierwszą taką polską aplikację. Nazywa się INTU MEDYTACJA i jest bezpłatna. Składa się ona nie tylko z nauki wyciszenia, ale też z ćwiczeń oraz wskazówek, jak w codziennym życiu stosować to, czego się nauczyliśmy medytując.
Zachęcamy również do obejrzenia prezentacji, w której możesz znajdziesz wiele  innych sposobów na ukojenie nerwów.
Spokoju i wytrwałości życzy zespół psych – ped.
5 maja 2020
 Dzień Walki z Dyskryminacją Osób Niepełnosprawnych
 
5 maja

obchodzimy

Dzień Walki z Dyskryminacją Osób Niepełnosprawnych.

Zachęcamy do obejrzenia krótkiego komiks na temat zasad zachowania się wobec osób z niepełnosprawnością oraz dwóch krótkich filmów. Jeśli macie własne pomysły, doświadczenia w zakresie tego, jak z szacunkiem i godnością traktować osoby niepełnosprawne, napiszcie do nas.
♦   film "Najbardziej chciałabym zobaczyć swoje odbicie w lustrze" – 7 metrów pod ziemią"
♦  film  "Jesteśmy różni, ale mamy równe prawa"
zespół psych.-ped. 🙂
4 maja 2020
Adresy, które warto odwiedzić, gdy dopada nas niemoc
     

W obecnym czasie, w którym się znajdujemy, miewamy różne nastroje od zmęczenia, zwątpienia, smutku, lęku do radości, nudy zadowolenia itp. Dlatego też zachęcamy do skorzystania z propozycji podanych poniższych.
YOU TUBE

– na tym kanale Narodowy Fundusz Zdrowia opublikował cykl filmów pod tytułem "Wsparcie psychologiczne w czasie epidemii".  Są to rozmowy o lęku, stresie, zagrożeniu. Mogą one być wsparciem w czasie izolacji, ale mogą pomagać też w innych sytuacjach.
KURNIK.PL –

darmowy portal z ogromną ilością gier i zabaw dla całej rodziny. Można grać oczywiście online. Super zabawa. Wypróbowałam. Polecam Kalambury

.
Aplikacja INTU MEDYTACJA –
w Intu znajdziesz prowadzone medytacje zorganizowane w formie 7-dniowych kursów. Pierwszy kurs jest przeznaczony dla początkujących lub jako rozgrzewka/przypomnienie dla osób, które już wcześniej medytowały. Kolejne kursy pozwalają pogłębiać i udoskonalać praktykę medytacji. Medytacja z Intu jest prosta, świecka i pozbawiona udziwnień. Sesje trwają od 10 do 20 minut. Każdego dnia czeka Cię nowa medytacja. Kursy prowadzi doświadczony nauczyciel medytacji i rozwoju osobistego. Na końcu każdej sesji otrzymujesz wskazówkę, jak stosować medytacyjny spokój w codziennym życiu.
KWARANTANNA NA WESOŁO –
"oswajamy potwora". Można się pośmiać, a śmiech zawsze nam dobrze robi. Wydzielają się endorfiny, ćwiczymy mięśnie twarzy, poprawiamy sobie samopoczucie. Nawet, jeśli tylko na chwilkę 🙂 
Mamy nadzieję, że znajdziesz coś dla siebie.
Pozdrawiamy  🙂
zespół psych ped.
30 kwietnia 2020
8 najważniejszych powodów, dlaczego nie wolno bić dzieci
Bicie dzieci może doprowadzać do fizycznych urazów, takich jak zasinienia, obrzęki, krwiaki podtwardówkowe, uszkodzenia nerwów i złamania kości.

Bicie dziecka niszczy jego ufność i burzy poczucie własnej wartości. Dzieci znacznie chętniej podejmują zachowania nastawione na współpracę, jeśli łączy je z rodzicami silna więź miłości.

Bicie dzieci powoduje przekazywanie postawy akceptacji przemocy z pokolenia na pokolenie. Dzieci, które są często bite, uczą się stosowania przemocy.

Bicie dzieci uczy je, że "silniejszy ma zawsze rację".

Bijąc dziecko za złe zachowanie, opiekun traci cenną szansę nauczenia go właściwego sposobu postępowania.

Strach nie jest skuteczną metodą uczenia dzieci pożądanych zachowań. Bite dzieci zwykle zachowują się dobrze tylko wtedy, kiedy stosujący przemoc dorosły znajduje się w pobliżu.

Wspomnienia z dzieciństwa osób, które jako dzieci były często bite, są zwykle pełne gniewu i urazy.

Dzieci są często bite za zachowania, które nie są "złe" czy "niewłaściwe", ale wynikają z ich naturalnej potrzeby badania świata, a także z potrzeb związanych z odżywianiem, snem, ruchem czy chęcią zwrócenia na siebie uwagi.
Fragmenty broszury "Zamiast klapsa – jak z miłością i szacunkiem wyznaczać dziecku granice" 
Dzieci mają prawo do tego, by traktowano je z szacunkiem i bez przemocy.
Żadne dziecko nie powinno być bite. 
29 kwietnia 2020
Stres obniża odporność – nie dajmy się.
Postaraj się trzymać codziennej rutyny. Rób coś, co sprawia przyjemność.
I dawkuj sobie złe informacje.
                 Planuj każdy dzień. To, oraz tworzenie rytuałów jest dla naszej kondycji psychicznej bardzo ważne. Zadbaj, by wstawać i kłaść się o ustalonych porach, najlepiej codziennie tych samych. W ciągu dnia rób sobie przerwy na przyjemności, np.  rozmowę z kolegą/ koleżanką. Wyznacz sobie miejsce, w którym będziesz pracować i takie, w którym będziesz odpoczywać. Stwórz sobie plan dnia i staraj się go trzymać. Wyznacz czas na pracę, żeby nie pracować cały dzień, po trochu. Rano od razu ubierz się w codzienne ubranie, chodzenie cały dzień w piżamie demobilizuje. Wyznacz dwie pory w ciągu dnia, w których będziesz słuchać wiadomości. Gdy słyszysz złe informacje, oddychaj głęboko, to ogranicza panikę.  Nie masz wpływu na zatrzymanie biegu zdarzeń. Możesz jedynie kontrolować to, co sam z tym zrobisz i jakie myśli zaprzątają Twoją głowę.  Stosuj się więc do słów Stanisława  Lema:
"Lepiej być dobrej myśli, bo po co być złej"
28 kwietnia 2020
Drogi Uczniu
radź sobie z zadaniami za pomocą pomidora 

 
       Z pewnością zauważyłeś, że gdy tylko zabieramy się za jakieś zadanie (szczególnie z wykorzystaniem komputera) to po godzinie okazuje się, że nic nie zrobiliśmy, a to na dodatek, oglądamy filmik o technikach kąpieli leniwca.
     Chcemy Ci zaproponować realizację Twoich zadań za pomocą "metody Pomodoro". Czy ma ona coś wspólnego z Włochami i pomidorem? Owszem. Twórcą tej techniki jest Włoch, Francesco Cirillo. Natomiast nazwa pochodzi od kuchennego minutnika w kształcie pomidora. Technika Pomodoro to bardzo prosta technika zarządzania czasem.
Opis techniki Pomodoro znajdziesz w załączniku.
Zachęcamy również do obejrzenia filmu.
https://www.pytam.edu.pl/nauka/79-film-proste-sposoby-na-efektywna-nauke
27 kwietnia 2020
POZYTYWNY DZIE

Ń

DOBRY

   🙂 😀 
Wyzwania na dziś i nie tylko
  🙂 powiedz każdej osobie w rodzinie co najmniej 5 pozytywnych słów w ciągu dnia
 🙂  

porozmawiaj ze swoją koleżanką/kolegą i powiedz coś miłego
 🙂 zrób rysunek – niespodziankę dla kogoś bliskiego
 🙂

zapytaj Mamy, Taty w czym możesz im pomóc
 🙂

wymyśl pozytywne wyzwanie dla kogoś z rodziny
 🙂

zorganizuj w rodzinie "Kwadrans uśmiechu", w którym możecie opowiadać/ słuchać zabawnych historyjek, dowcipów itp.
 🙂

wymień 10 pozytywnych rzeczy, za które jesteś wdzięczny dziś np. pyszny obiad, rozmowa z koleżanką/kolegą, ulubiony deser, oglądanie ulubionego programu, uśmiech mamy, zabawa z rodzeństwem itp.
 🙂

pomyśl co pozytywnego zrobisz jutro dla innych
Miłego dnia życzy zespół psych.-ped. 
21 kwietnia 2020
 

Bezpieczeństwo  w Internecie
Internet ma niewątpliwie wiele plusów, ale także dużo zagrożeń. Przestrzeganie opisanych zasad w prezentacji pomoże Ci uchronić się przed negatywnymi aspektami korzystania z sieci. Pamiętaj, że nadmierne przesiadywanie przed komputerem, tabletem czy telefonem jest szkodliwe dla Twojego zdrowia. Nie zapominaj o rozwijaniu innych aktywności, spędzaniu czasu z rodziną, wprowadzaniu ruchu do swojego dnia. Zachęcamy do materiałów znajdujących się poniżej. Zespół psych-ped.🙂
17 kwietnia 2020
Nauka w domu nie musi być trudna, może być przyjemna
Od kilku tygodni uczniowie mają przed sobą ambitne zadanie. Wszyscy zastanawiają się, jak skutecznie uczyć się w domu? Nauka w domu wymaga wprowadzenia niestandardowych rozwiązań. Trzeba przemyśleć organizację swojego dnia, tak żeby był czas zarówno na naukę w domu, jak i na odpoczynek. Kluczową sprawą jest  zgromadzenie materiałów do nauki. Jak uczyć się efektywnie w domu? Pamiętaj, że przestrzeń, w której się uczysz ma ogromne znaczenie na przyswajanie wiedzy. W poniższej prezentacji znajdziesz wiele wskazówek, które pomogą Ci w nabywaniu wiedzy. Kliknij na zdjęcie tam również  w zabawnej formie znajdziesz pomocne informacje.
autor: Joanna Przybylska
Życzymy powodzenia w nauce zdalnej i trzymamy kciuki!!!
zespół psych-ped.🙂
15 kwietnia 2020
Jak stworzyć poczucie normalności w domu w czasach epidemii COVID-19
Drodzy Rodzice
Zachęcamy Państwa do zapoznania się z krótkim wywiadem dotyczącym emocji i lęków z jakimi mogą borykać się dzieci w zetknięciu z trudną sytuacją, która dotyka nas wszystkich. Kolejne tygodnie w domu, bez rówieśników i szkoły oraz doniesienia medialne o zwiększającej się liczbie przypadków zachorowań mogą wzmagać lęk i niepewność.  Bardzo ważne jest, abyśmy rozmawiali o sytuacji z dziećmi w sposób wiarygodny i dający im poczucie bezpieczeństwa. Niekiedy po prostu przy nich byli i wspierali ich w niepewności, która towarzyszy nam wszystkim.
♦ UNICEF-rozmowa-z-dr-Lisą-Damour
Z życzeniami zdrowia dla Państwa i Państwa Rodzin,
zespół psych-ped.🙂
6 kwietnia 2020
Te święta będą wyjątkowe
         Święta Wielkanocne będą w tym roku wyjątkowe. Nie będzie rodzinnych spotkań, wyjazdów do bliskich, być może nie spotkamy się nawet z rodzicami, mieszkającymi w tej samej dzielnicy. Ale wszystkie te ograniczenia nie muszą oznaczać, że ten ważny czas będzie zmarnowany. Spróbujmy przeżyć ten czas jak najbardziej rodzinnie, odświętnie.
Niech te Święta Wielkanocne będą dla nas zapowiedzią nowego, lepszego czasu. Oto kilka rad dla tych, którzy chcą poczuć atmosferę Świąt Wielkanocnych mimo wszystko…
(źródło informacji https://www.borntoperform.info/ wykorzystane za zgodą autora)
2 kwietnia – Światowy Dzień Świadomości Autyzmu
Według Światowej Organizacji Zdrowia (WHO) autyzm występuje u 1 na 100 dzieci, co oznacza, że w naszym kraju żyje nas, osób z autyzmem, 400 tysięcy. To jak jedno spore miasto. Ale tu liczby się nie kończą, bo z autyzmem żyjemy nie tylko my, ale także nasi rodzice, rodzeństwo, opiekunowie, co sprawia, że jest nas nawet 3 mln.
A Ty? Znasz taką osobę, rodzinę? A może Twoje dziecko ma takiego kolegę lub koleżankę w szkole? Czy chcesz nas poznać i zrozumieć? Czy wiesz, jak możesz nam pomóc?
2 kwietnia KOLOR NIEBIESKI da osobom z autyzmem i ich rodzinom nadzieję na lepsze życie.
Każdy może wyrazić swoją solidarność: oświetlić budynek na niebiesko, dodać niebieski kolor do ubrania, lub ubrać się cały na niebiesko, propagować logo akcji w Internecie (np. na Facebooku).
Niech w ten jeden dzień w roku będzie Nam niebiesko, aby każdy kolejny stał się łatwiejszy dla osób z autyzmem.
Zachęcamy do zapoznania się z materiałami zawartymi w załączniku:
♦  2 kwietnia – światowy dzień świadomości autyzmu
marzec 2020
Drodzy Rodzice i Drodzy Uczniowie!
W związku z przejściem szkoły w tryb online zamieszczamy informacje dotyczące pracy zespołu psychologiczno-pedagogicznego.
W ramach wsparcia dla rodziców i uczniów psycholodzy i pedagodzy służą pomocą w trybie online – Librus oraz podane poniżej adresy mailowe:
Agnieszka Korcz – psycholog – Agnieszka.Korcz@zsi.radom.pl
Agnieszka Kołątaj – psycholog – Agnieszka.Kolataj@zsi.radom.pl
Anna Rudnik – pedagog – Anna.Rudnik@zsi.radom.pl
Beata Jackowska – pedagog – Beata.Jackowska@zsi.radom.pl
Również został uruchomiony dyżur telefonicznego wsparcia w czasie kryzysu epidemiologicznego:
PONIEDZIAŁEK – 9.00 – 10.00       17.00 – 18.00 – Agnieszka Korcz
WTOREK –  9.00 – 10.00       17.00 – 18.00 – Agnieszka Kołątaj
ŚRODA – 9.00 – 10.00        17.00 – 18.00 – Beata Jackowska
CZWARTEK – 9.00 – 10.00        17.00 – 18.00 – Anna Rudnik
Numery telefonów do psychologów i pedagogów podane zostały w Ogłoszeniu
w systemie Librus
Z życzeniami zdrowia i optymizmu 🙂
zespół psychologiczno-pedagogiczny
27 marca 2020
JAK SKUTECZNIE UCZYĆ SIĘ ONLINE
pomocne wskazówki dla rodziców (klik na zdjęcie)  
pomocne materiały dla uczniów do wykorzystania (klik na zdjęcie)
30 marca 2020
Księga Bajek Pozytywnych z Morałem
              Wszyscy znaleźliśmy się w sytuacji, która wymaga podejmowania nowych działań, ale przede wszystkim ze względów bezpieczeństwa dostosowania się do zaleceń służb. Dlatego pozostajemy w domu zgodnie z akcją #ZostańwDomu. Jest to trudny czas zarówno dla dorosłych jaki i dzieci. Dlatego wspólnie z koleżankami zespołu psychologiczno -pedagogicznego postanowiłyśmy "tworzyć" dla Was Księgę Bajek Pozytywnych z Morałem. Codziennie będziemy zamieszczać jedną z kilku "bajek" pochodzących z książki "Opowieści buddyjskie dla małych i dużych". Bajki zamieszczane będą w załącznikach, które znajdziecie pod tekstem.
Mimo, że bajki te napisał buddyjski mnich opowieści te są ponadczasowe, dla małych i dużych, dla wszystkich. Mamy nadzieję, że ich lektura pomoże nam wszystkim przetrwać ten trudny czas. Przy bajce można też spędzić wspólne chwile z dziećmi, bliskim, rodziną. Takie, których wciąż nam brakuje.
"Czytane dzieciom uczą nie tylko współczucia dla innych, ale rozwijają w nich dobroć, miłość i wzmacniają poczucie własnej wartości.  Dorośli odnajdują w nich zrozumienie, spokój, pomoc w rozwiązywaniu codziennych problemów. Są cennym drogowskazem, pomocą w życiu – prawdziwym balsamem dla duszy" (fragment recenzji).